The Kuraoka Family Weekly Journal
www.kuraoka.org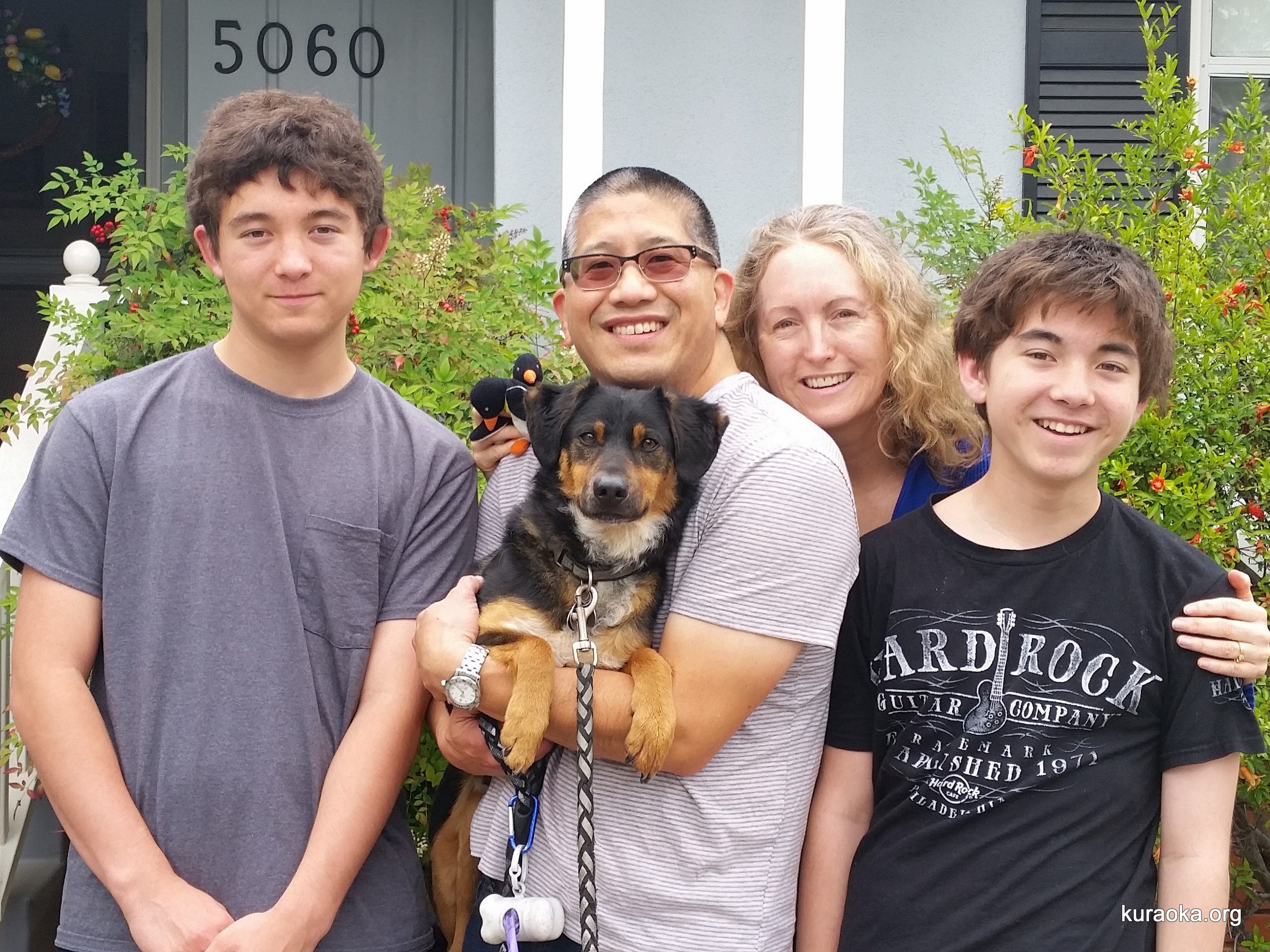 Us, May 8, 2016: Roy, Shadow, John, Ondine, Leo
Wednesday, March 22, 2017
It's a mid-week update because we haven't had time to post.
Roy ran the lighting board for Patrick Henry's production of The Little Mermaid last week. He worked all five shows, Thursday evening, Friday night, Saturday afternoon and night, and Sunday afternoon. Because Barbara was volunteering at the prison this weekend, we saw the final show Sunday afternoon.
The new performing arts building is totally professional-looking, with all the latest lighting, sound, and staging equipment. The seats are quite uncomfortable, though, as if designed to fold audience members into the most-compact form, knees up, shoulders hunched forward, head suspended at an angle. Sightlines, though, are pretty good. Seating is non-assigned and first-in-first-choice, so it's worth being among the first couple herds through the doors. Here's a shot of the paloverde in front of the Performing Arts Center, and two looking up the raised area towards the light booth. You can see Roy in the window of the light booth, with a headset.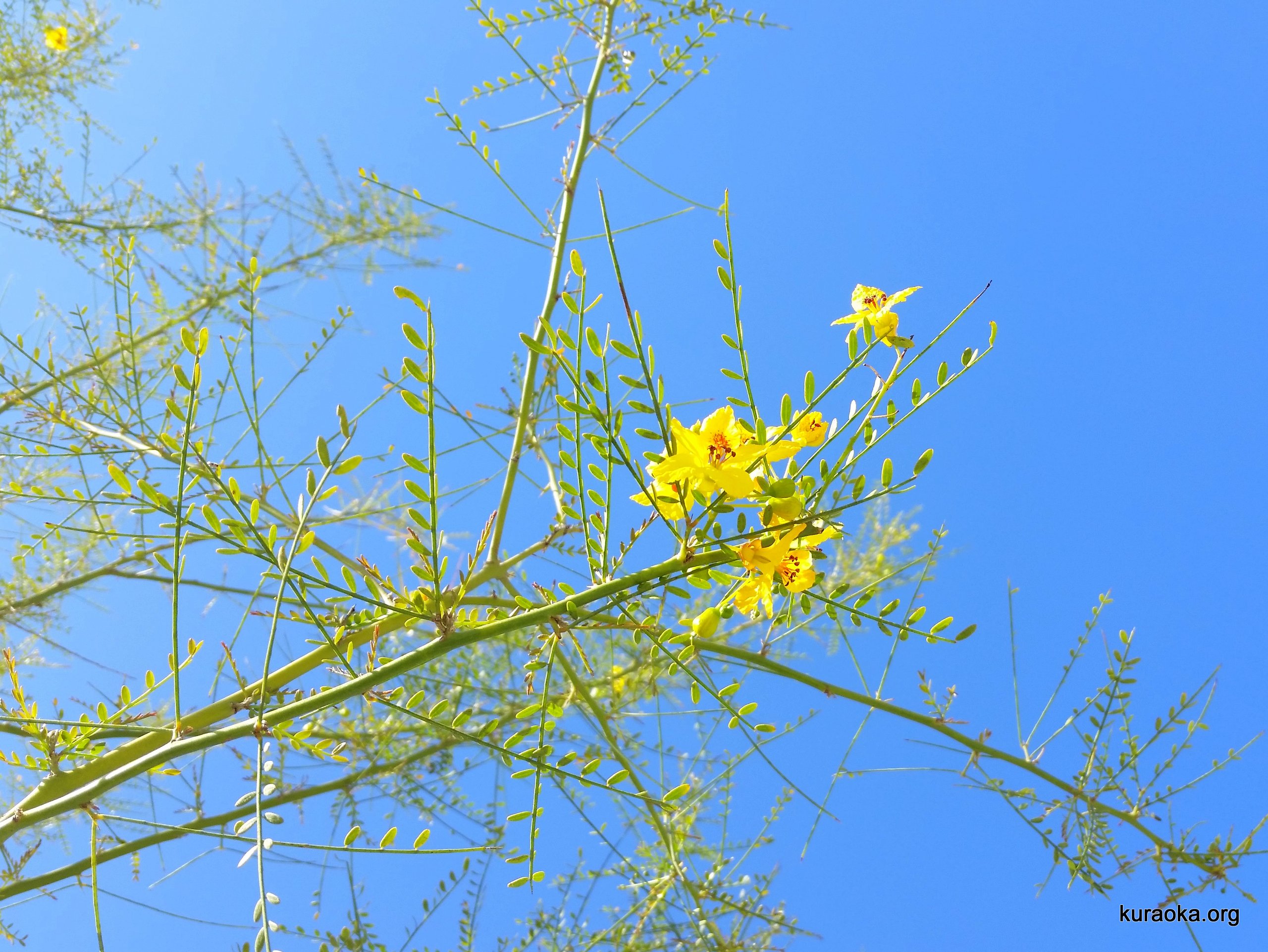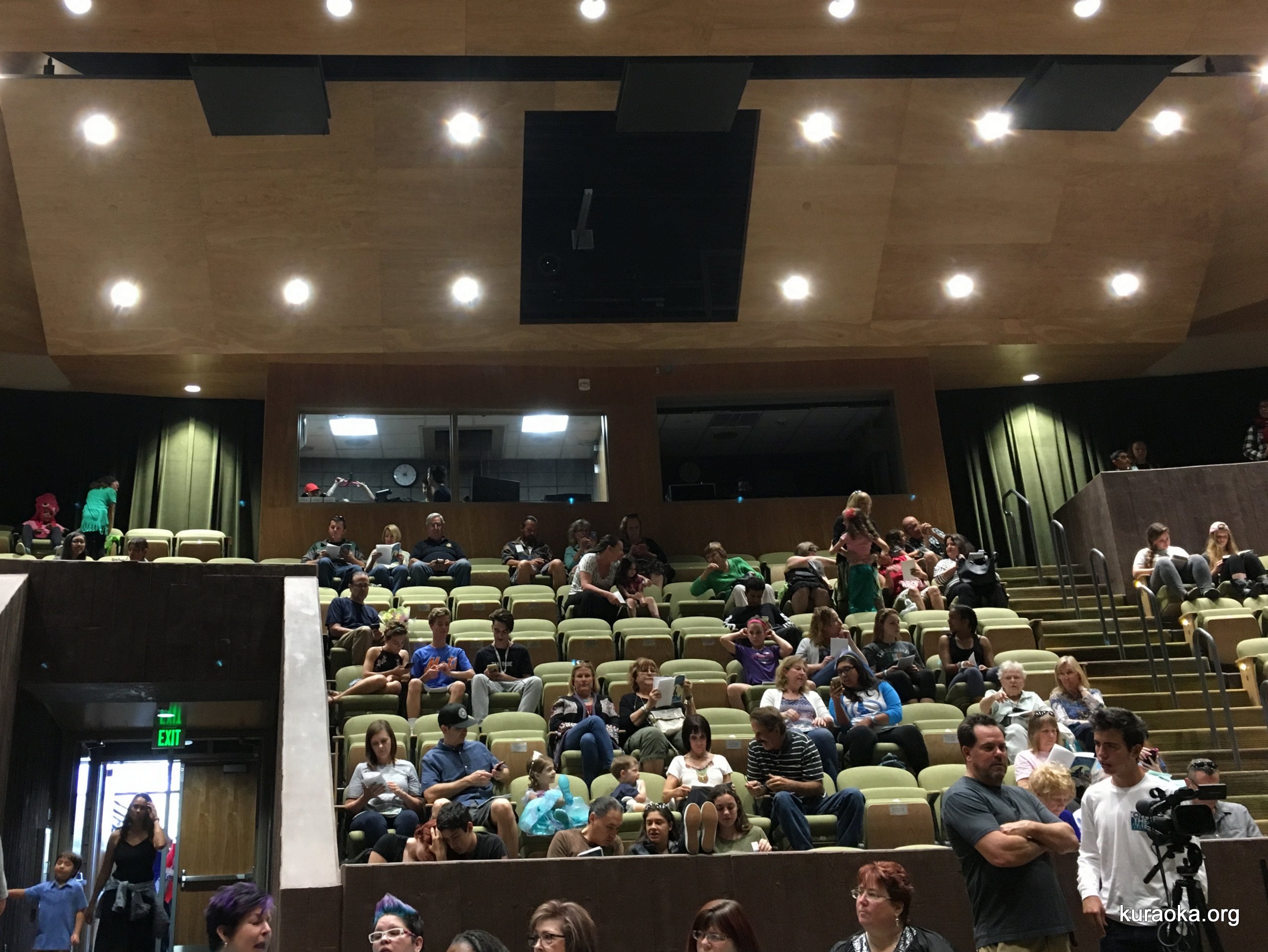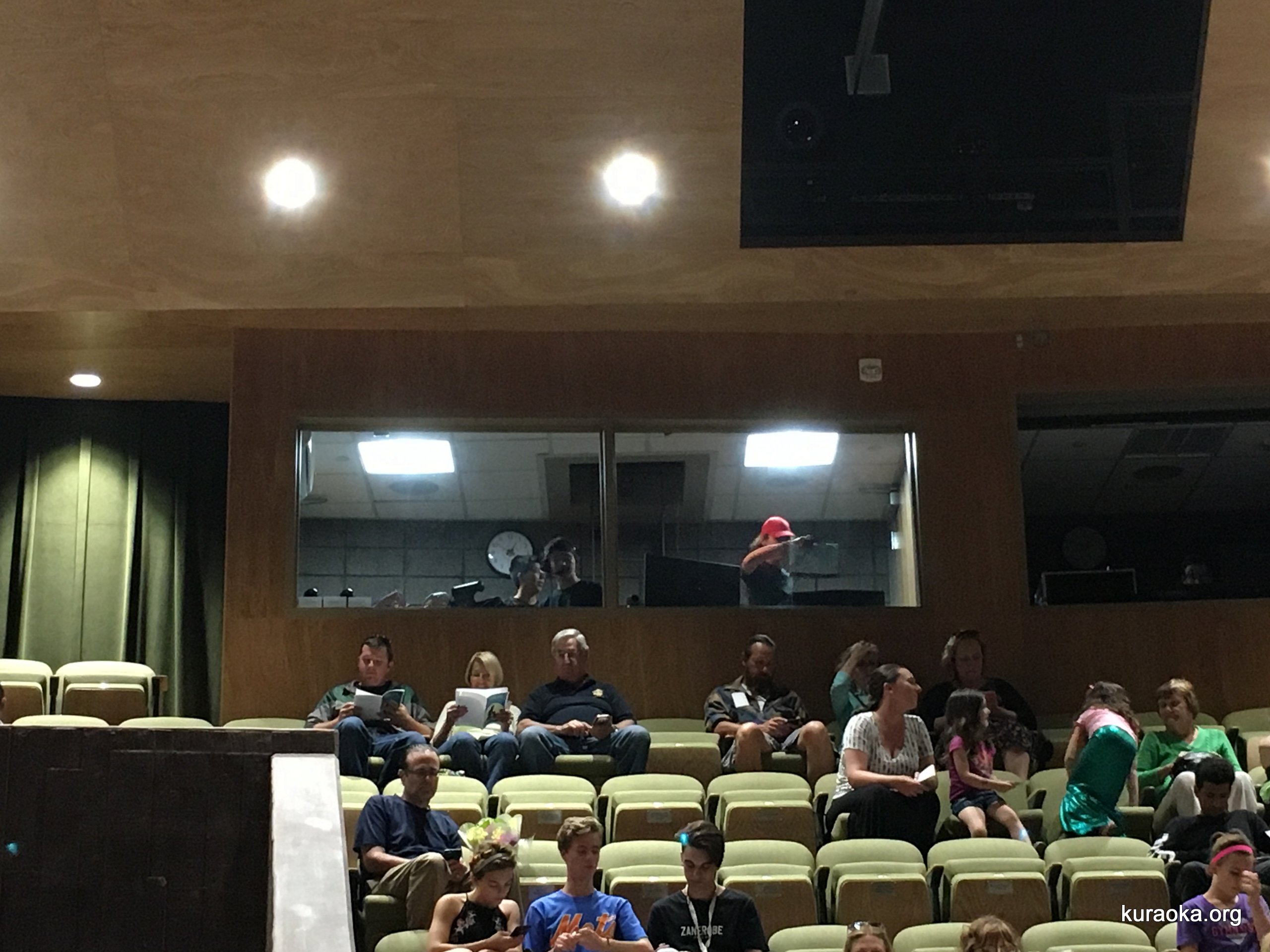 The show was excellent, with a fantastic and very large cast, amazing sets, great lighting, and tight choreography. We probably see more plays than most people, and this was as good as any.
In other Roy news, we had an appointment with an oral surgeon about removing his wisdom teeth. He has three of them and they all need to come out. Sigh. Fortunately, it's not urgent, according to the oral surgeon.
Leo has been going to the library after school to work on homework and to get together with friends. He's becoming something of a regular at the library now! In other news, he needs braces now, sigh.
Ondine lined up her next two weekends in Ensenada for medical Spanish immersion. She hopes to re-take the test in May.
John has been very busy with work projects, which is good. Also, he's in two MOOCs on FutureLearn, but hasn't had much time for them. One is on Rome and the other is a Shakespeare course he's done a couple times before but really enjoys. He's also in the middle of a course on Hamlet and The Tempest and another on Magic in the Middle Ages. He's Mr. MOOC! He finished reading The Plantagenets, and is working his way through As You Like It. He finally acquired a longer lens for his DSLR, a cheap but well-regarded Nikon 55-200/4-5.6G ED VR II. On his D40x, that's an 85-300mm. He hasn't had any time to play with it though, what with everything else plus wrangling our dental insurance and FSA numbers to see how we're going to cover Roy's extractions and Leo's orthodontics.
Shadow started a project in the back beds digging huge holes! We're not sure what he's after, but he stopped after John scolded him.
We're painting the kitchen! It might take us a few months to get finished, though, because Ondine is doing it and she can only work on it on weekends. We're changing from the orange to yellow and blue. We have other painting projects following hard on the heels of this one.
Neighborhood gas prices are about $3.09 per gallon.
Visit us often - this journal has been updated at least once a week since 1998! Our friends at Digits.net say you are visitor number

since then.
Back to the Kuraoka Family main page, with lots more stuff, including photos!