The Kuraoka Family Weekly Journal
www.kuraoka.org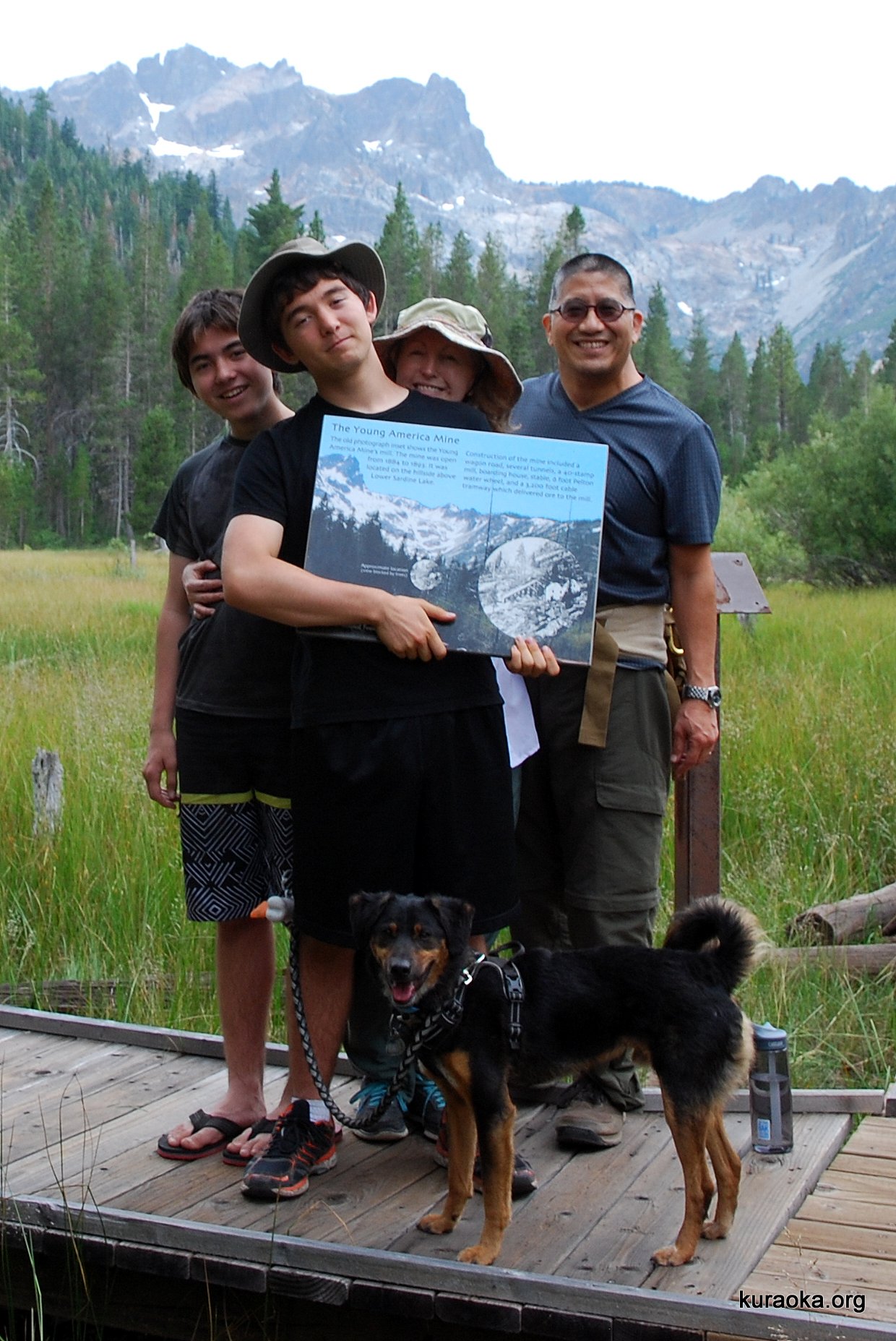 Us, August 5, 2017: Leo, Roy, Ondine, John, Shadow
Thursday, September 28, 2017
Last weekend was doubly busy because we had separate weekends! John winged off to Las Vegas to meet up with some old buddies from his Boy Scout camp staff days, and Ondine stayed home with the boys.
Ondine drove John to the airport early Friday afternoon, then picked up the kids from school.
Saturday morning she took the boys to judo and enjoyed a nice long walk on the running field behind the park & rec center. Then, Roy connected with some buddies to see the movie It, which is rated R. She tried buying the tickets herself, but the age check was at the door so she had to go all the way back home to get Roy's passport card as proof of age. Roy wasn't overly impressed with the movie, but thought reading the book might fill in some plot holes. And he definitely enjoyed hanging out with his buddies.
That evening Ondine and Roy went to see The Little Mermaid at the San Diego Civic Theatre! Patrick Henry high school had staged this same show just a few months ago, and Roy, having designed the lighting and run lights, very much wanted to see this full-blown Broadway production. He was very impressed, and totally enjoyed the show, especially the lighting, although there were scenes he thought Patrick Henry did better, including some of the chef scenes.
Meanwhile, Leo and the dog stayed overnight at Barbara's watching movies and - sans dog - dining at the Chinese buffet.
Sunday Ondine and Roy went to a presentation for Northern Arizona University (he's already been accepted there, and the school has put some money on the table). They were impressed, although Roy is waiting to apply at some other schools.
Meanwhile, in Las Vegas ... John flew over on Delta (we're never flying United again after they stranded Roy in San Francisco), picked up his rental car (Avis, a gray Nissan Versa), and got to the hotel (The Silverton off Blue Diamond Road) just in time to meet the Camp Whitsett crew for dinner at the Mexican restaurant in the hotel! It was the first time they'd seen each other since about 1983, so about 35 years. But the connection was as close as ever, and the intervening years simply vanished. It was so great to see everyone!
Saturday morning, the Whitsett crew met for an early lunch at the hotel buffet. After a long, chatty lunch, John joined a group going to the Neon Museum, but it was sold out. So, they went for a walk down Fremont Street, where zipliners flashed overhead and body-painted men and women flashed whatever they had to offer.
Then it was time to go to Chuck & Pat's for a catered Italian dinner! (No going hungry on this trip!) A slew of photo albums came out, reminiscences were shared, and John found the drums. The evening wound down, as camp always did, with a campfire, complete with Chuck's Fantastic Four Persons story and Scout Vespers. What memories!
Sunday the crew met up one more time at the brunch buffet. It was a perfect weekend, one that captured the magic of camp and friendship and distilled it into those precious hours together.
Here are John's photos, plus two terrific group shots taken by Chuck. In the fleet: Chuck & Pat, Lee & Jean, Bruce & his son Tommy, Jeff & Susan, Steve & Adam, Mike & Gary, Scott & Matthew, Peter, Mark, Glen, and John. Not shown: Dave, who dropped by with his son while we waited in line for one of the many meals we shared! The vertical photo on Fremont Street shows the Troop 345 people, Peter, Mike, John, and Mark, all former SPLs!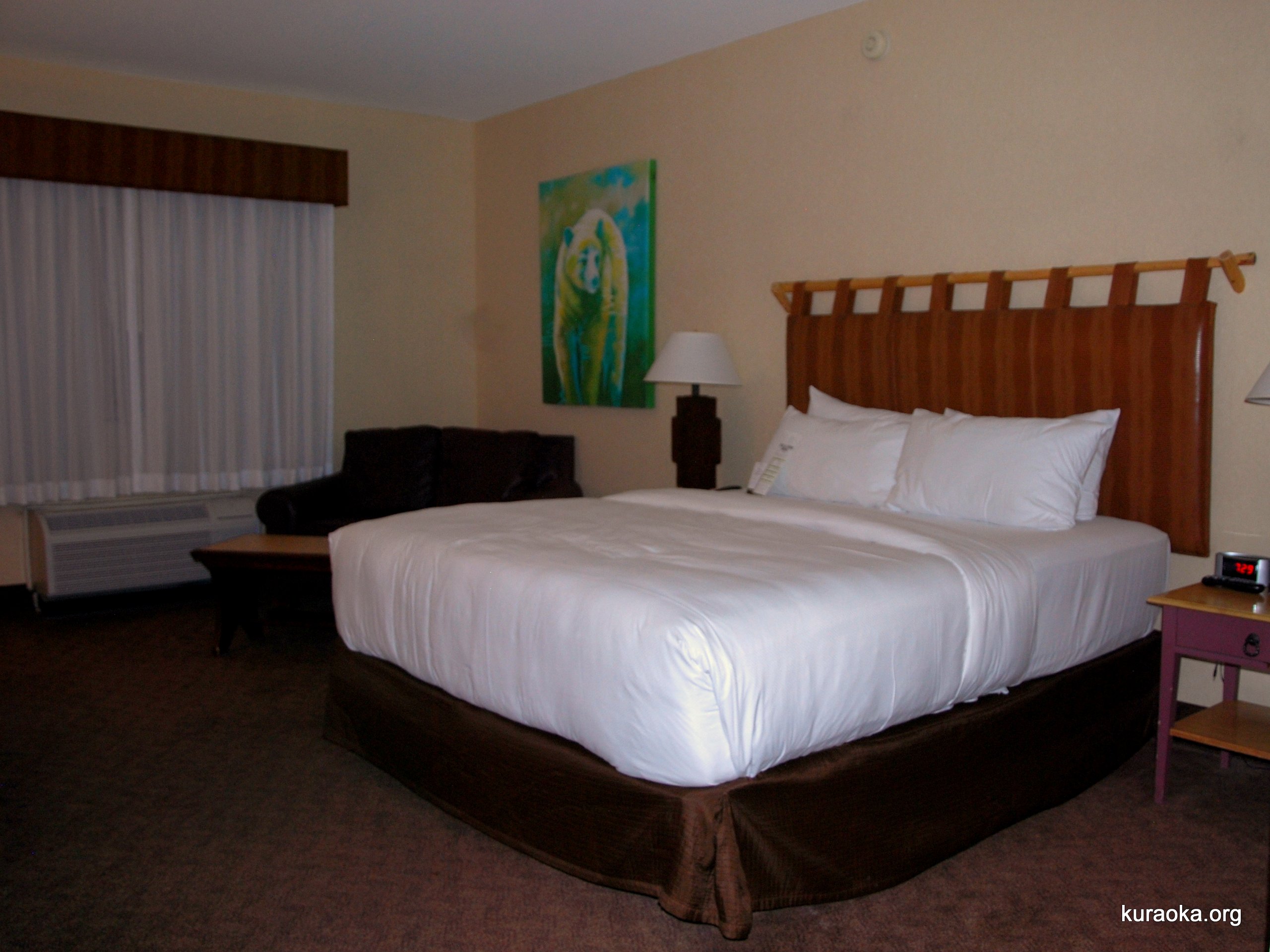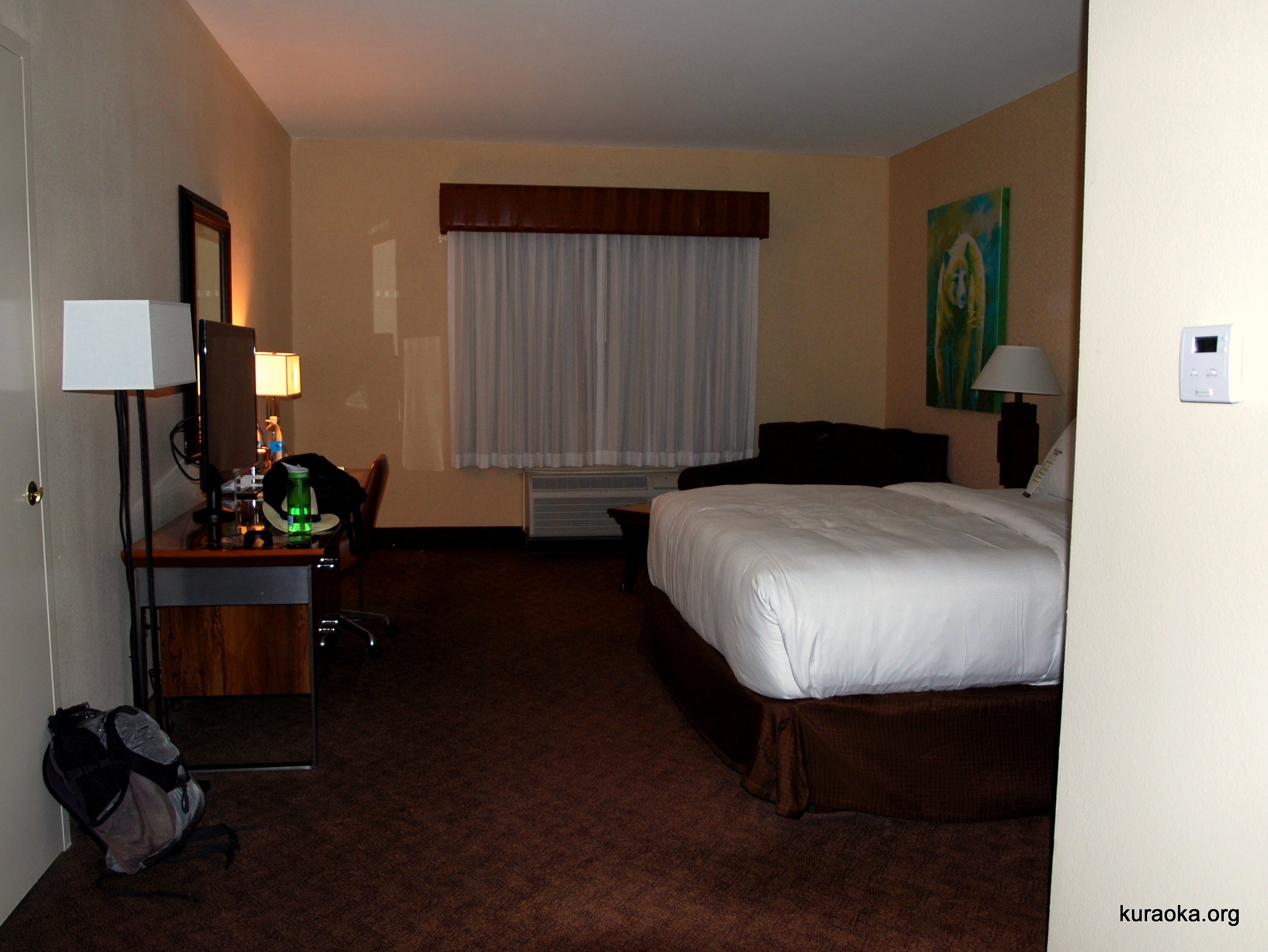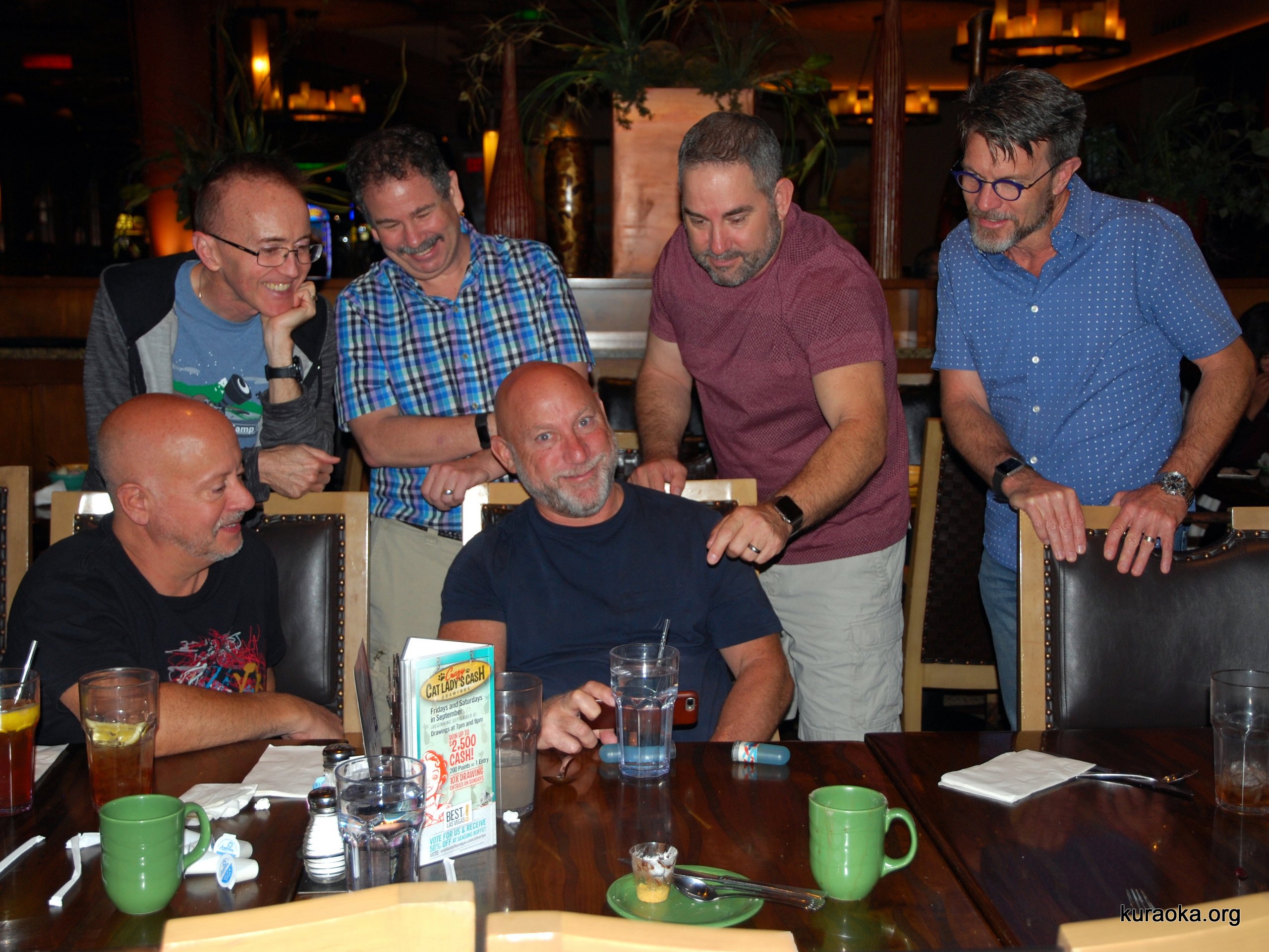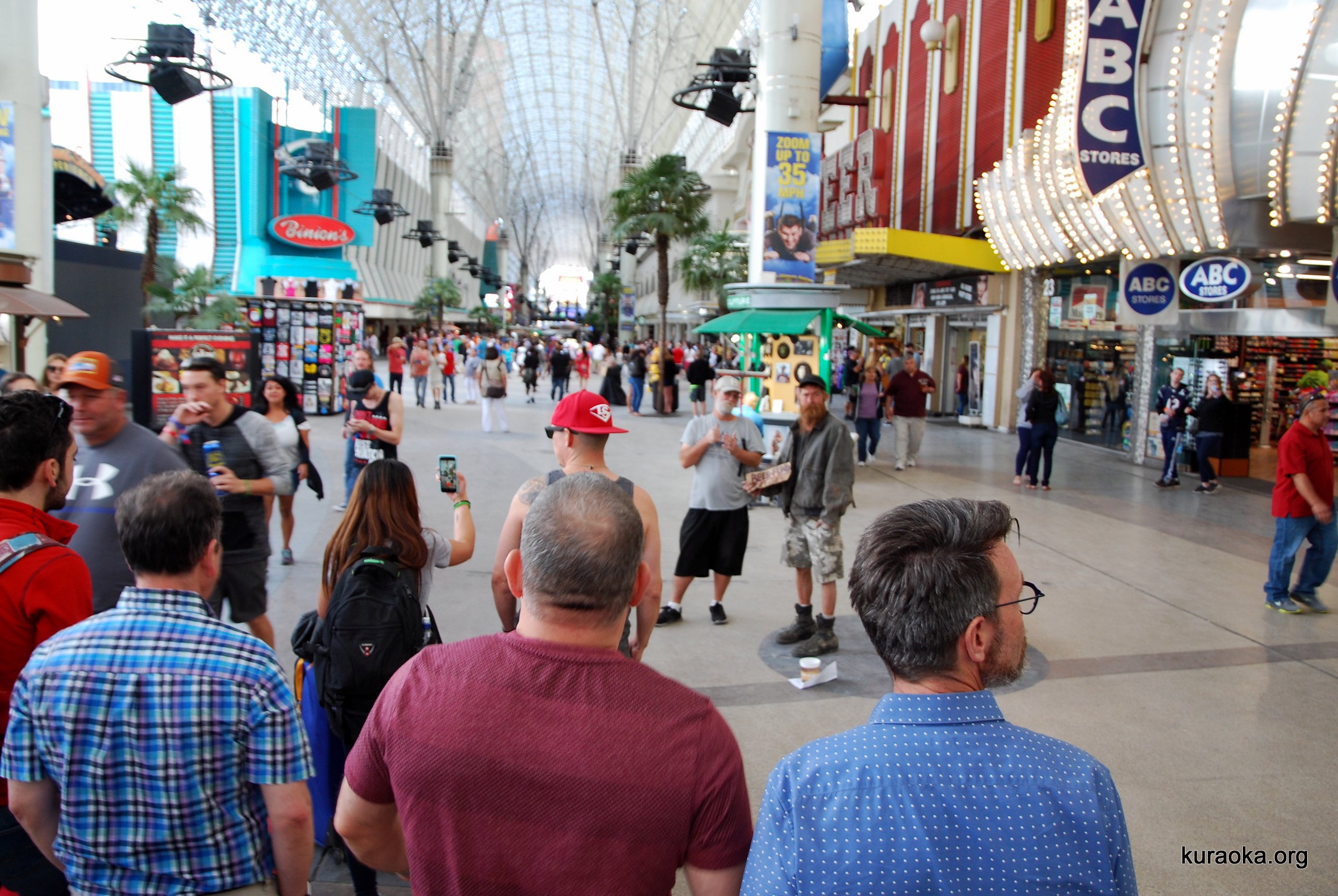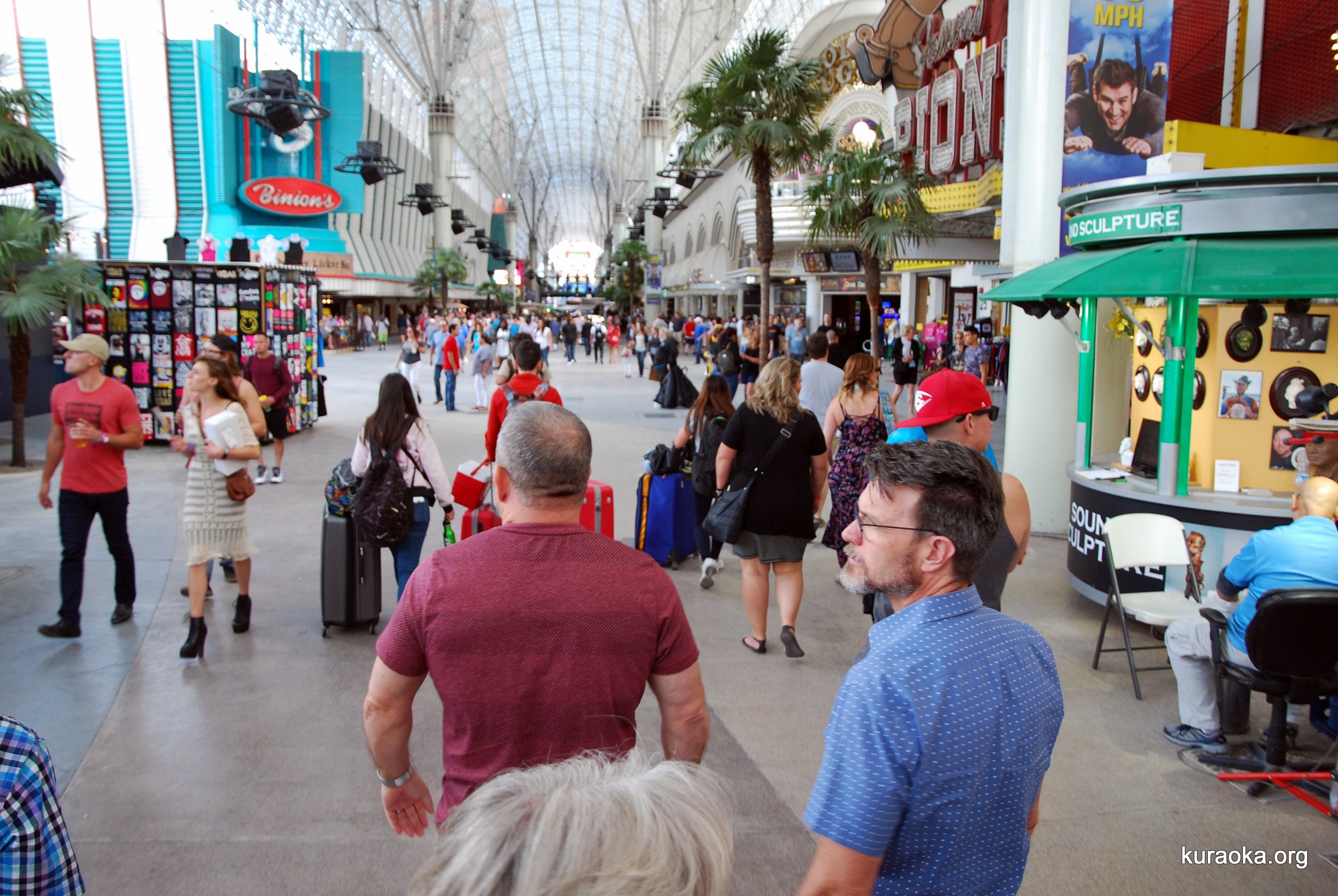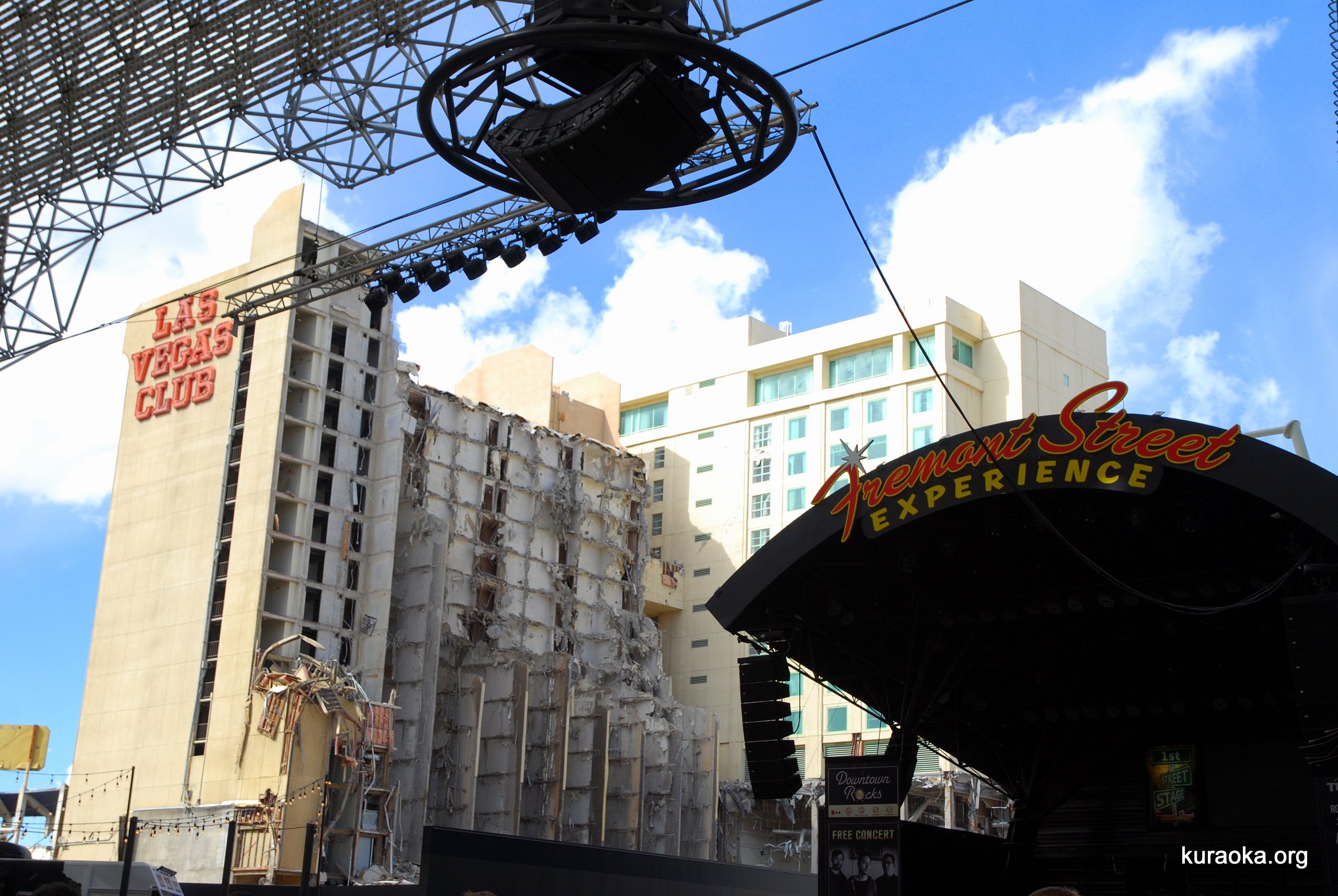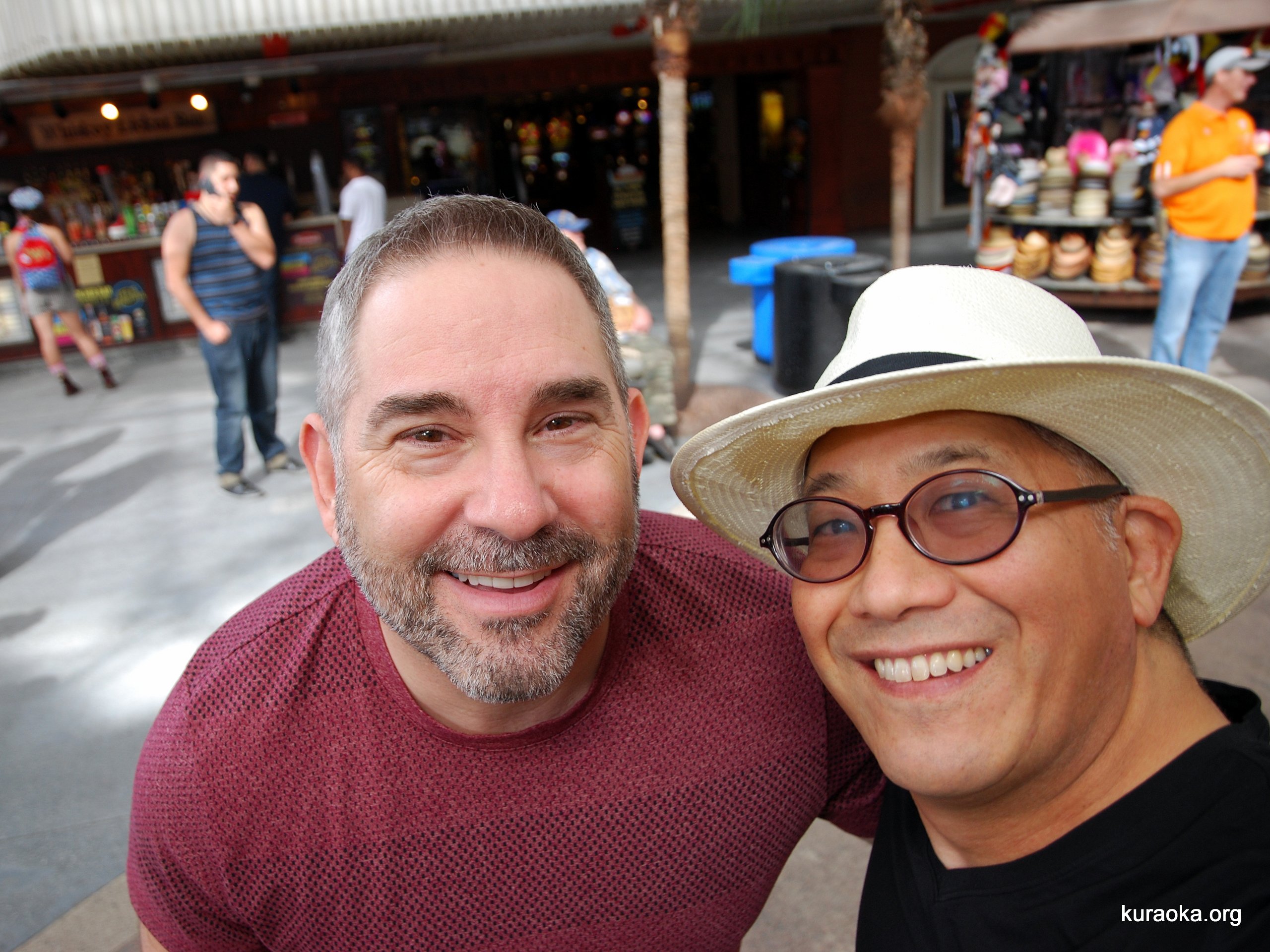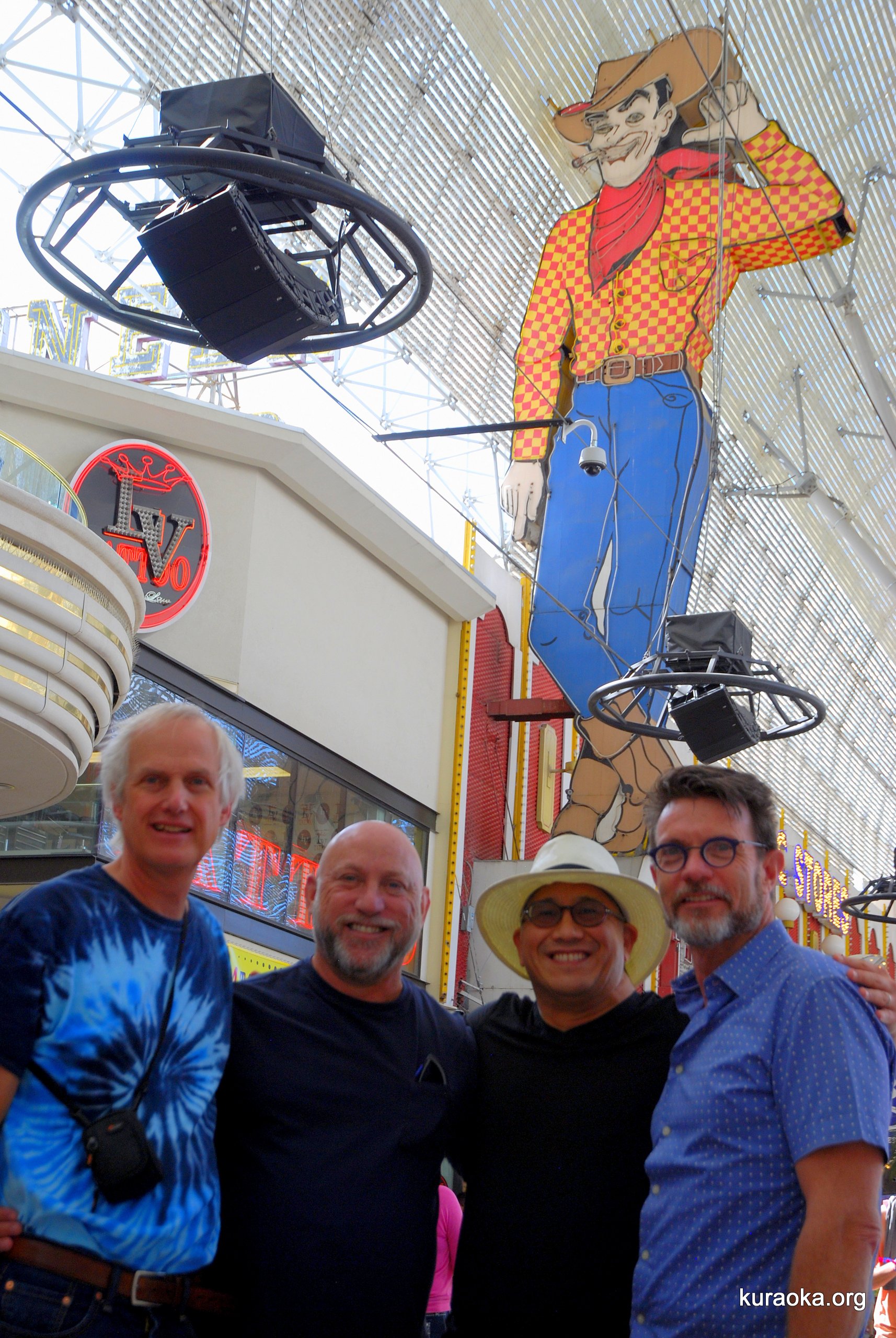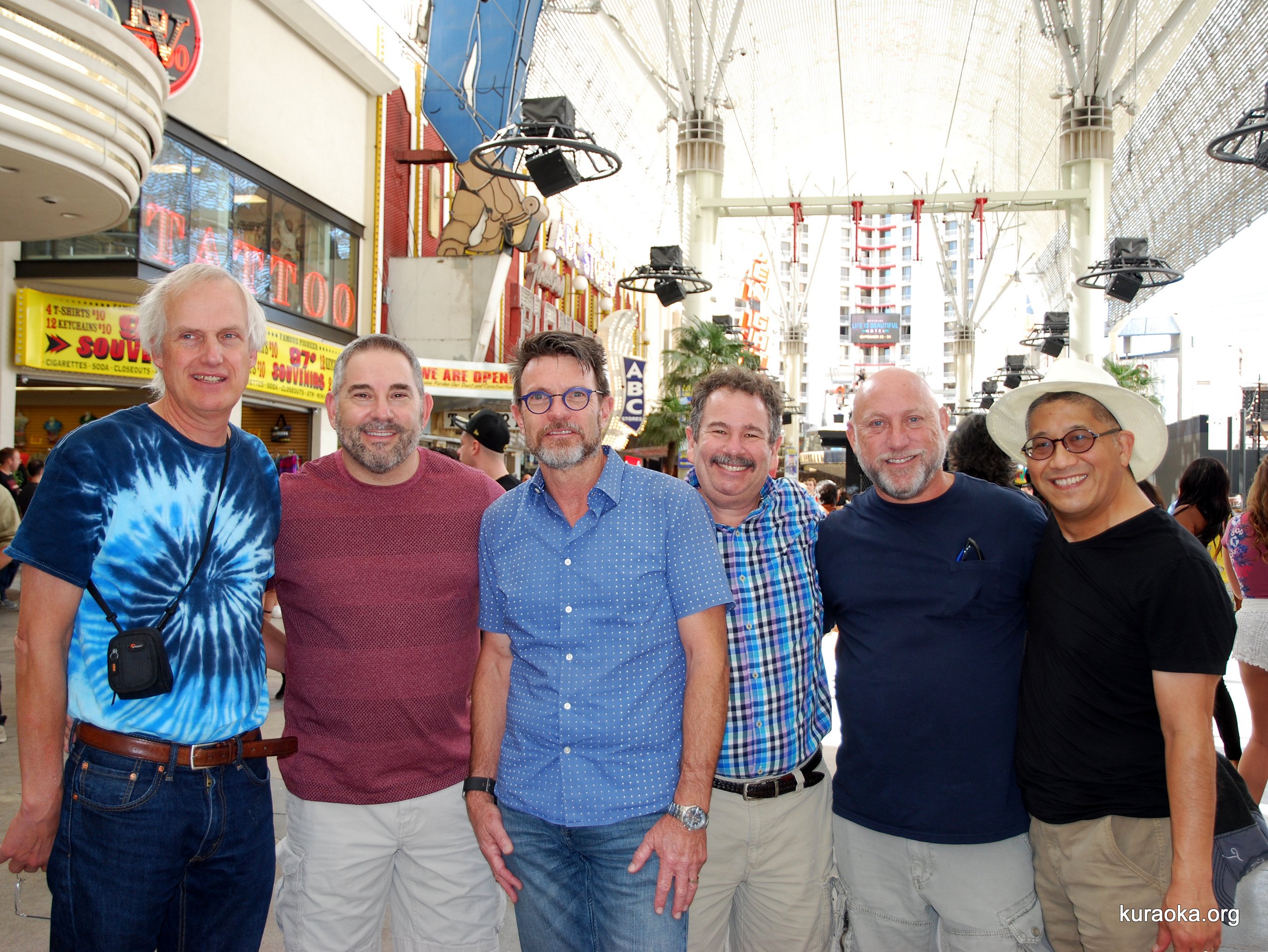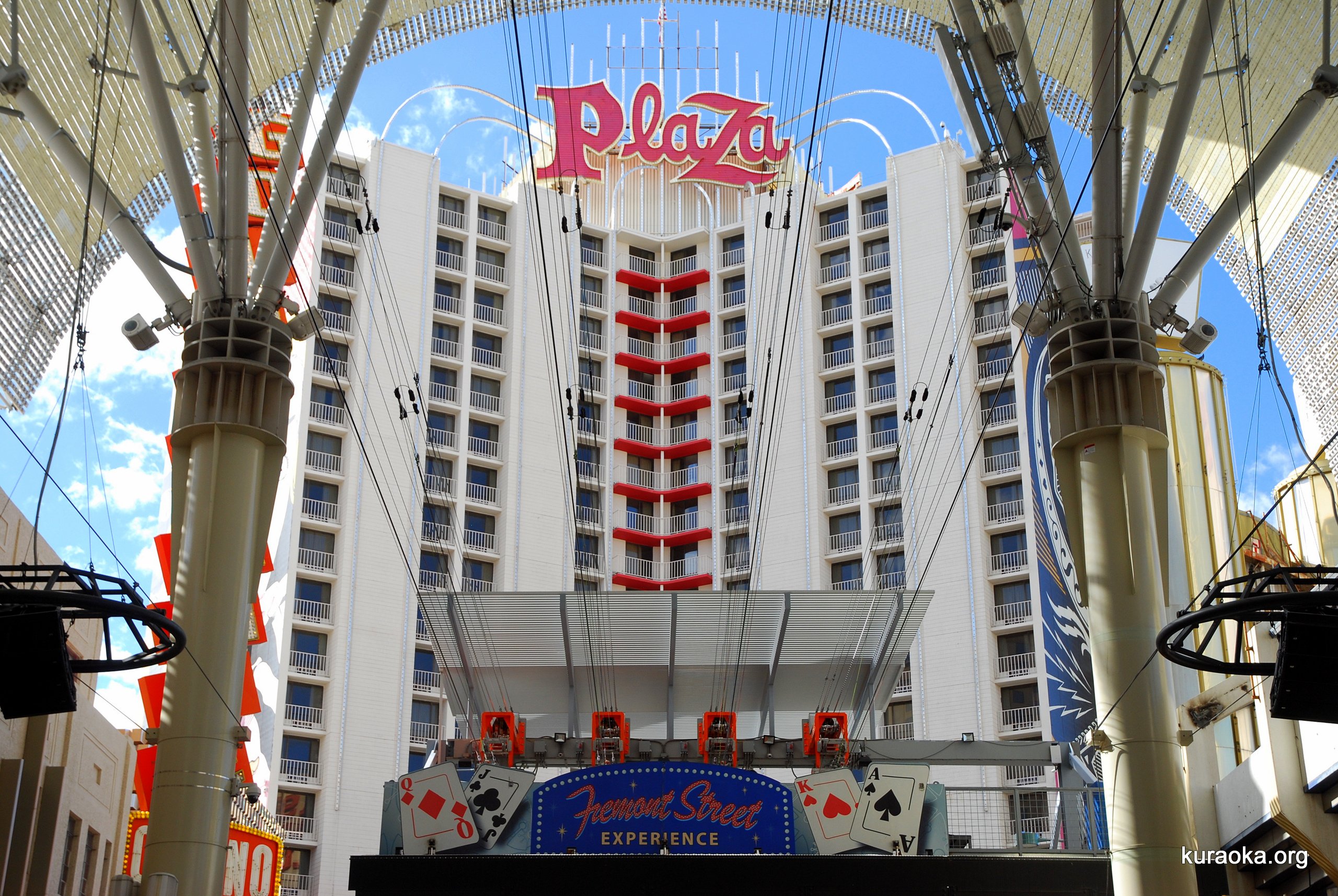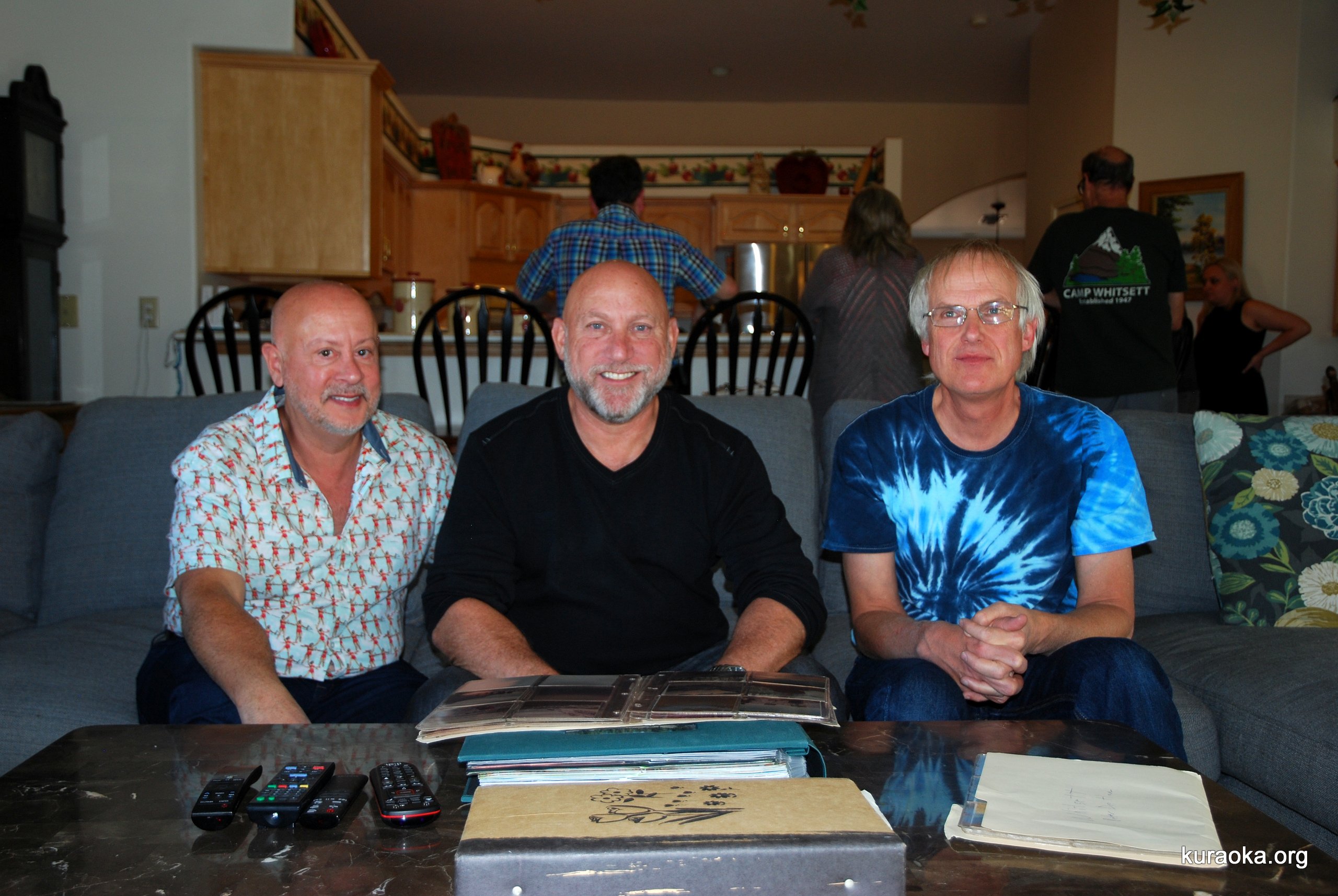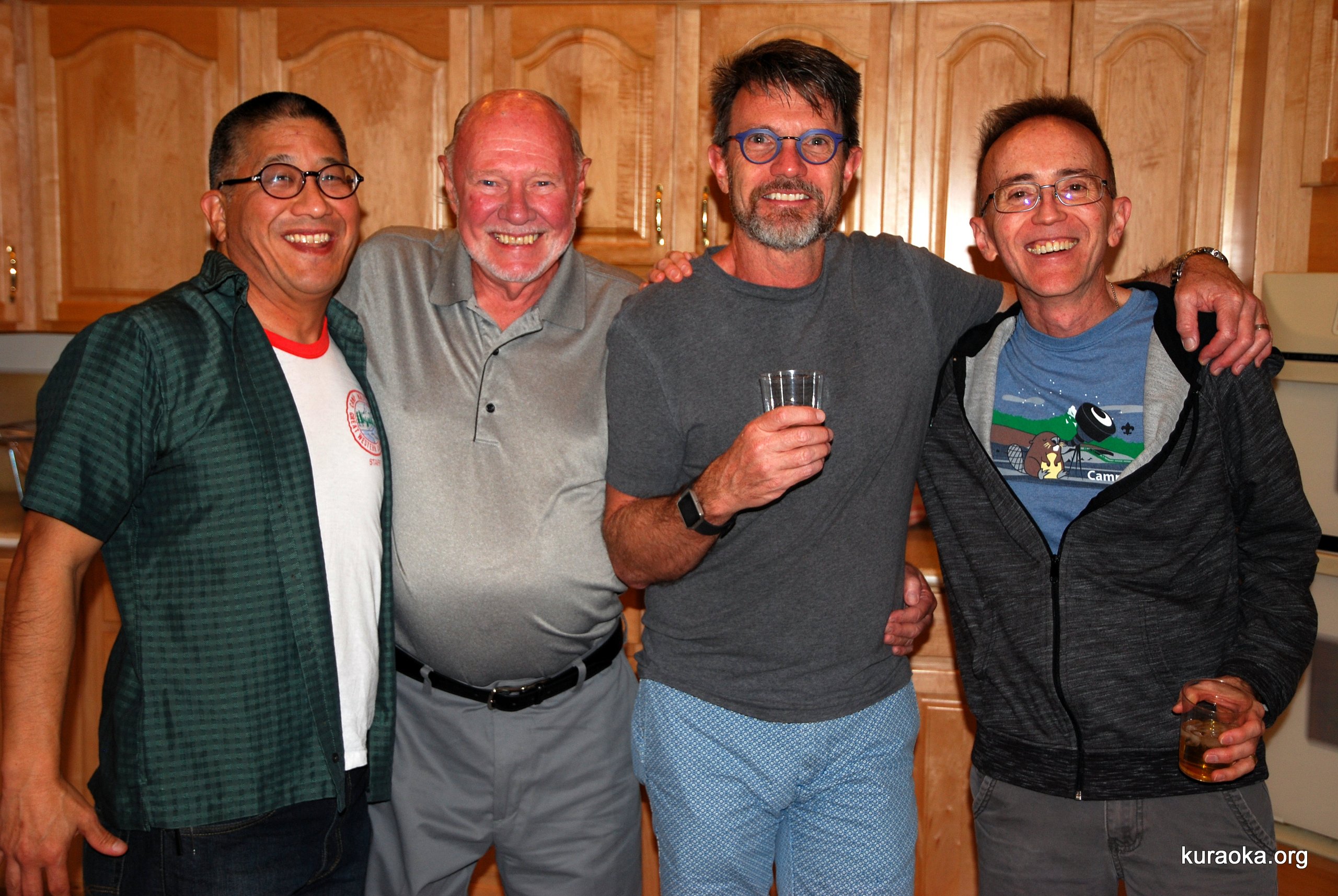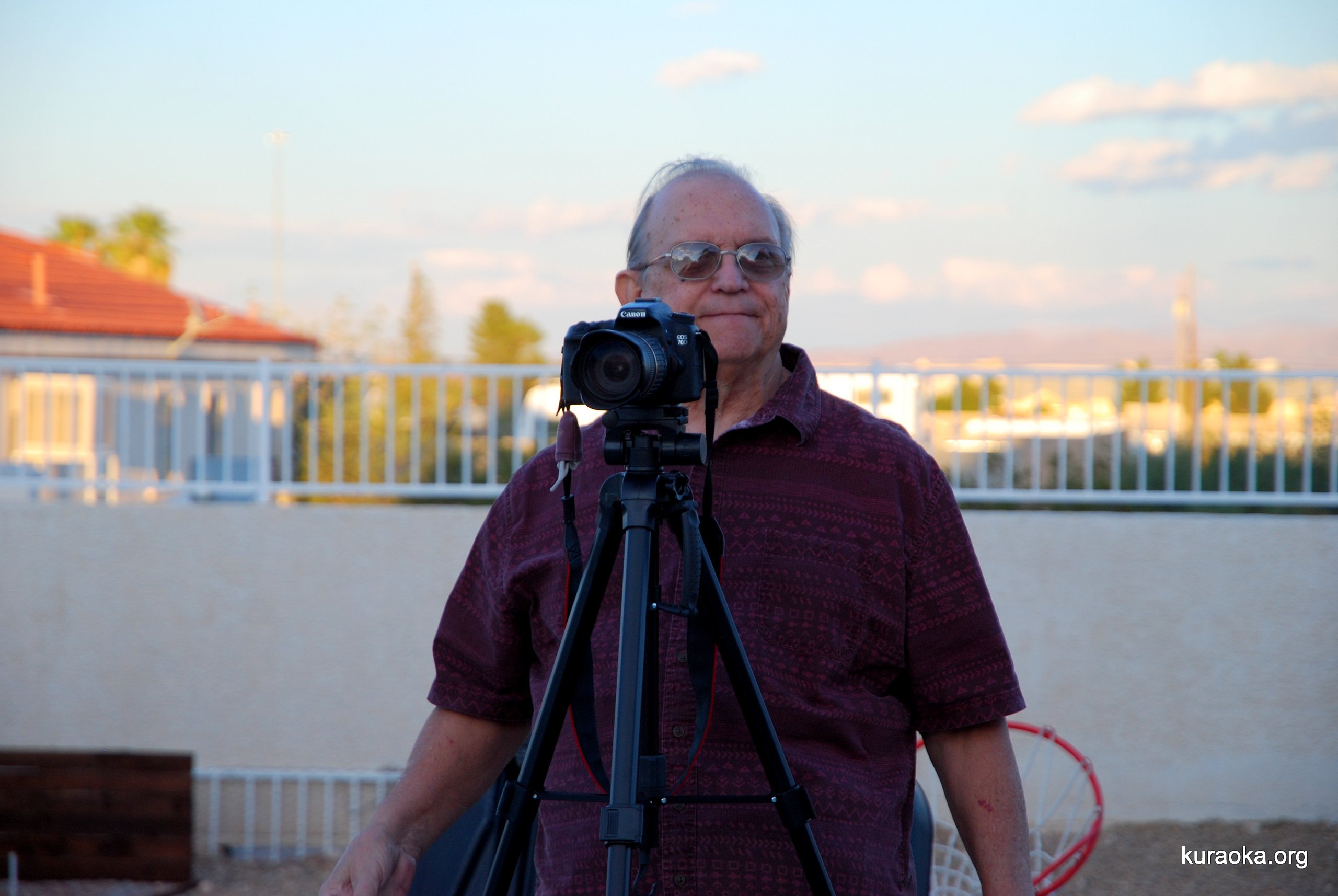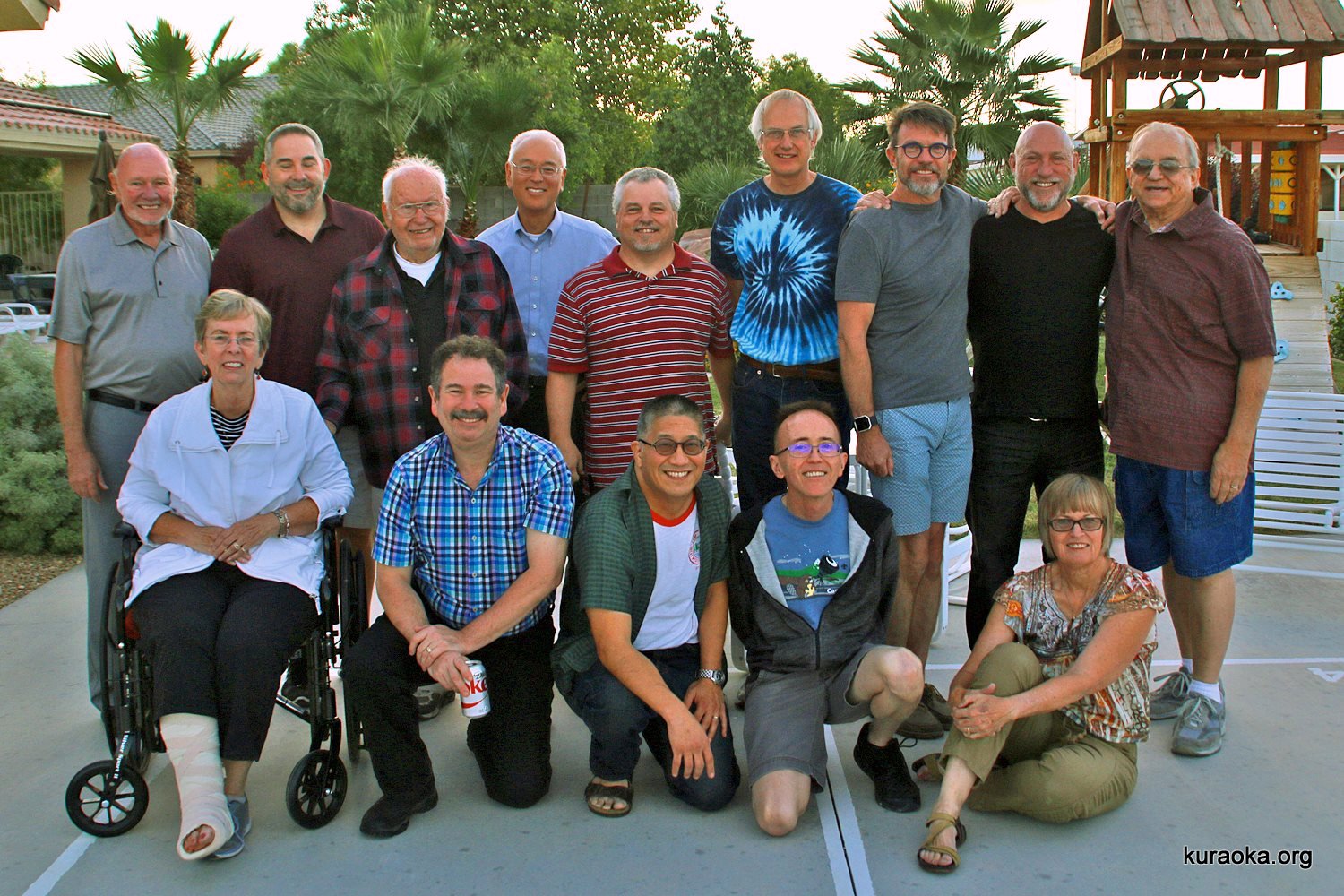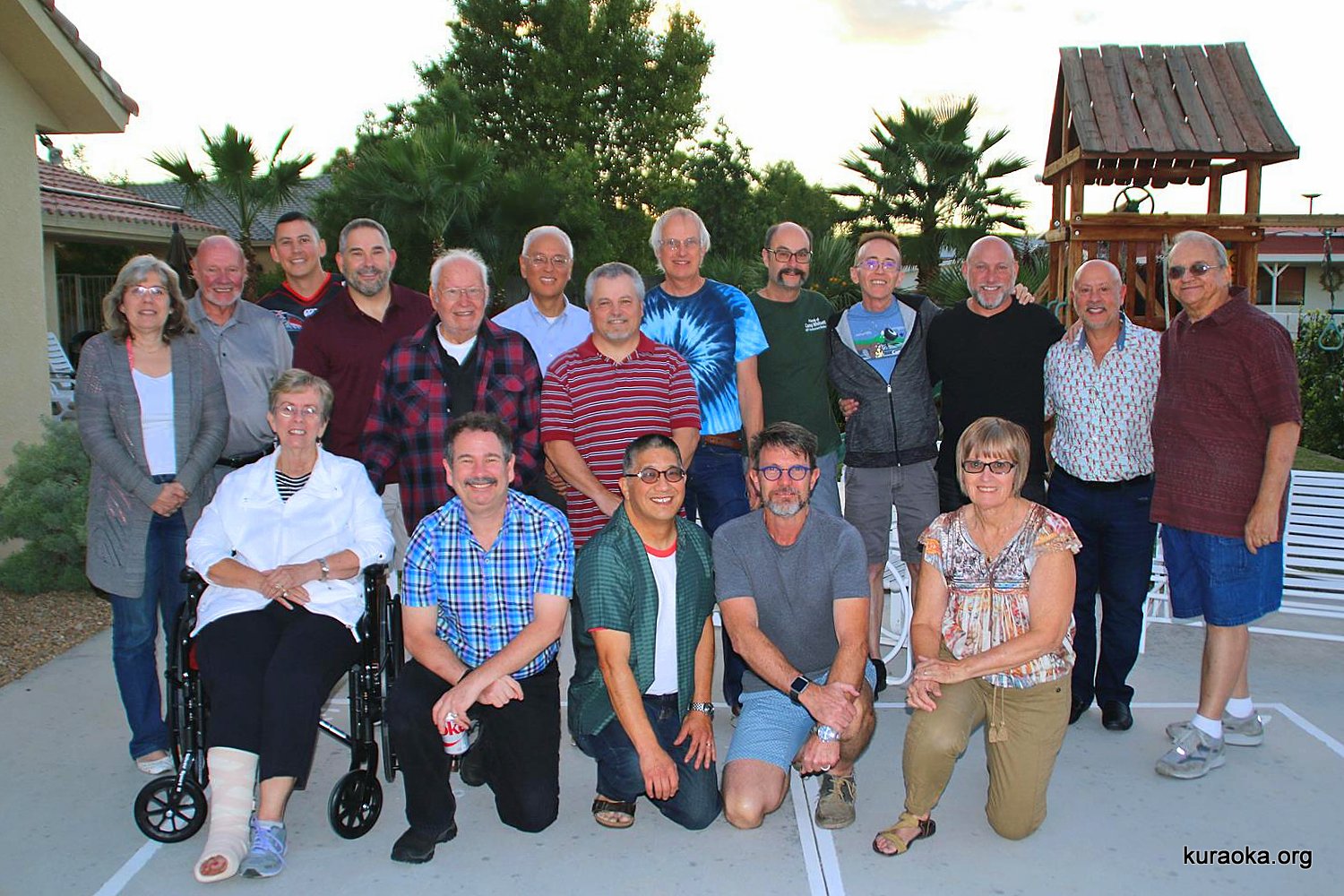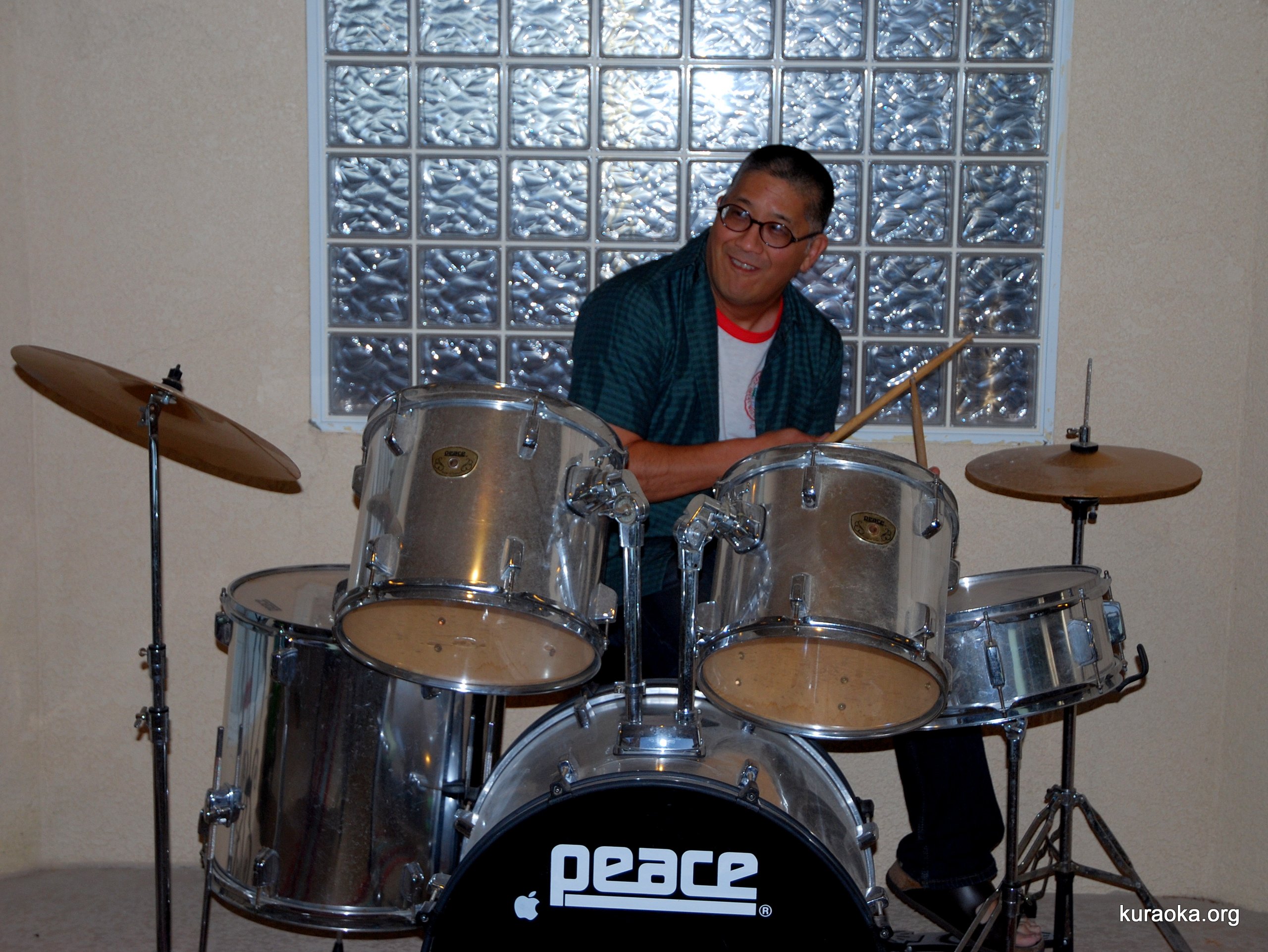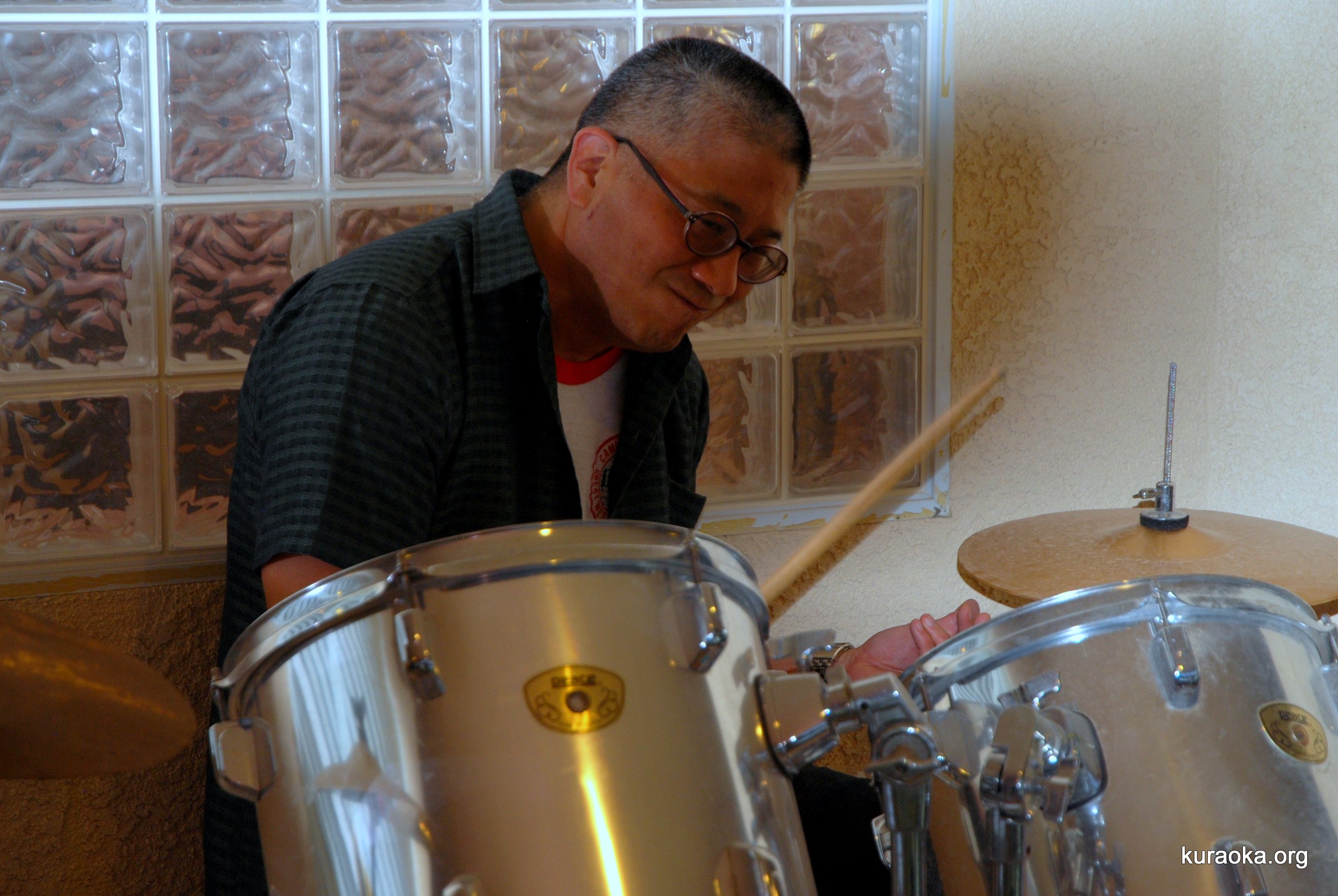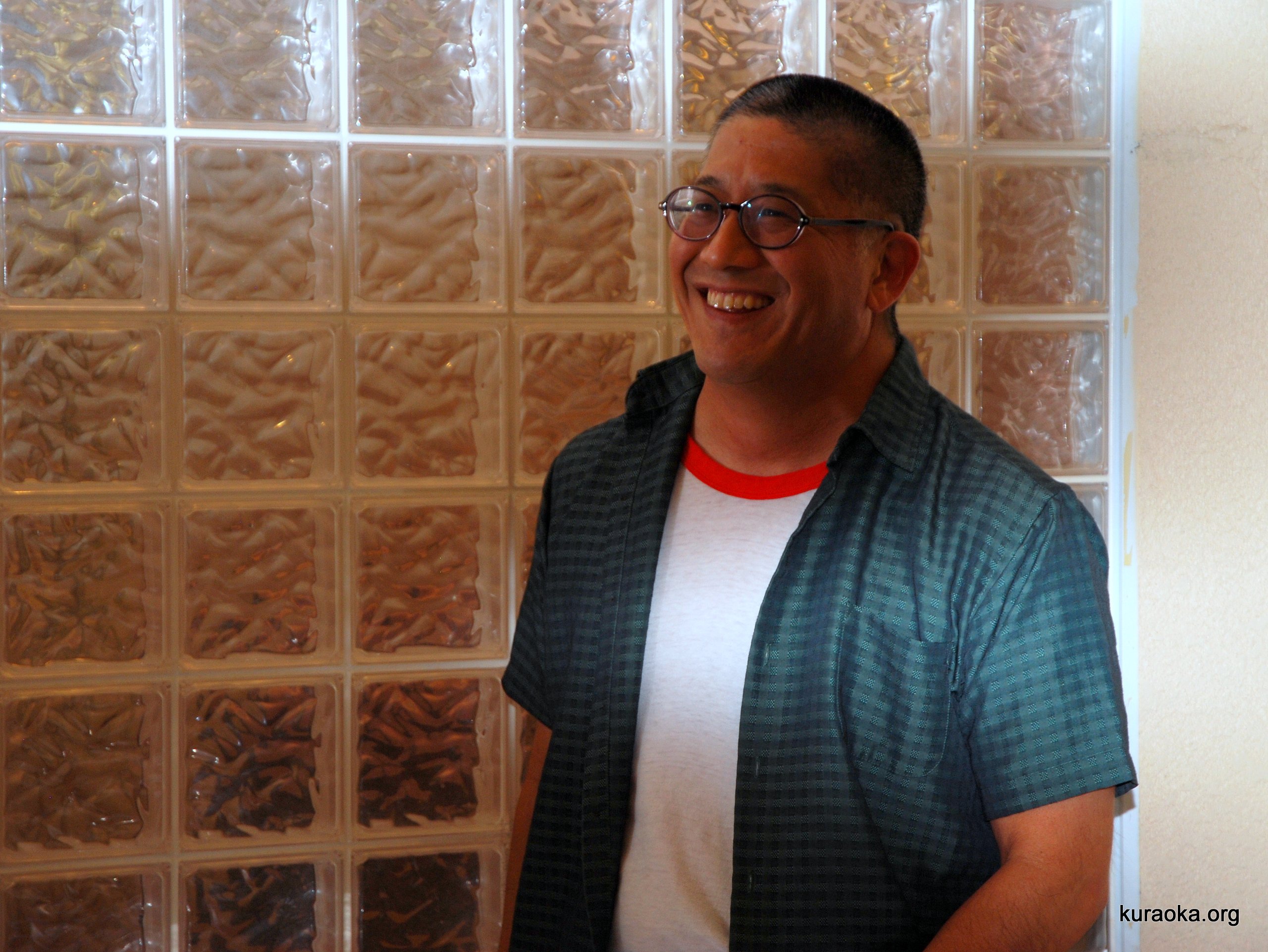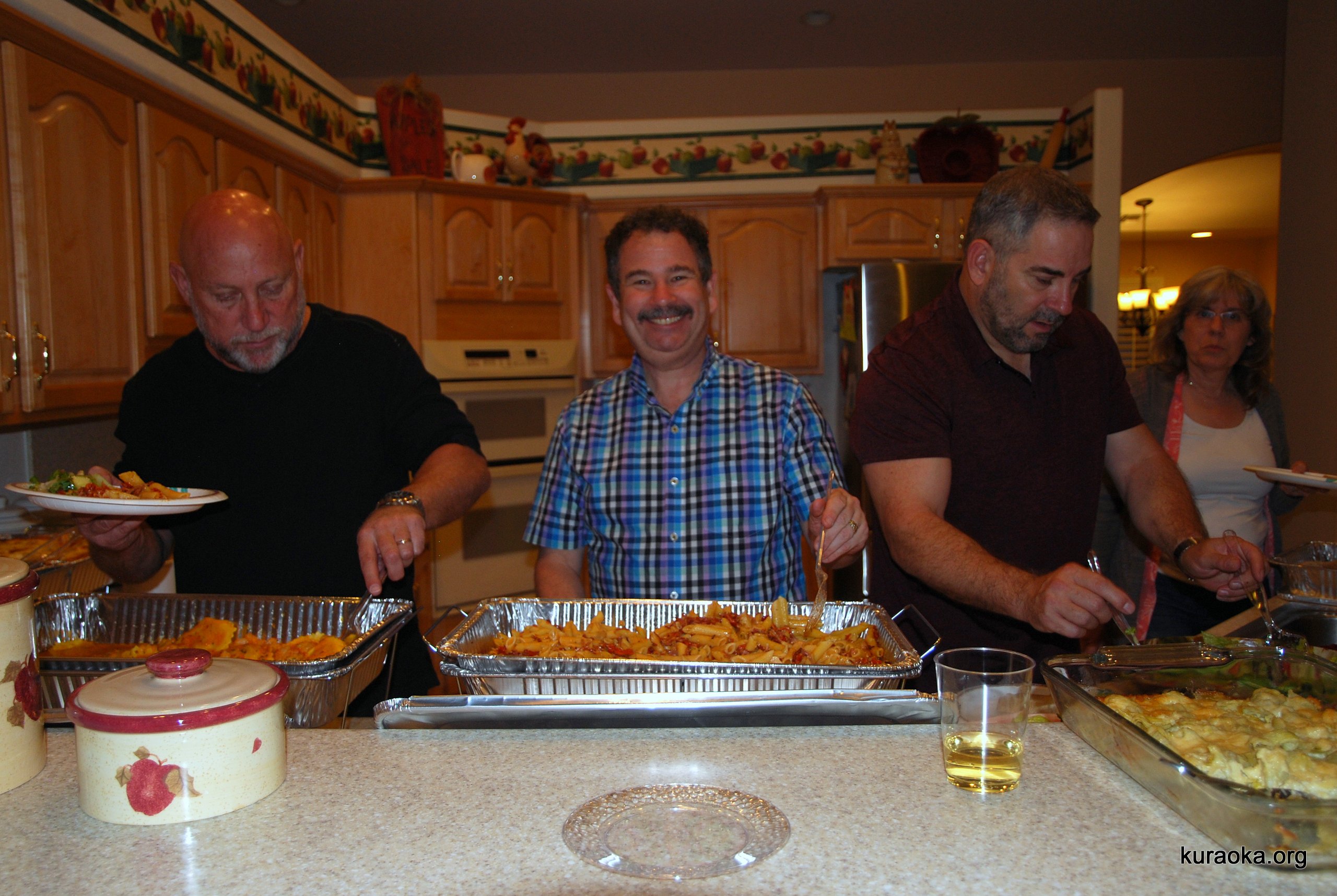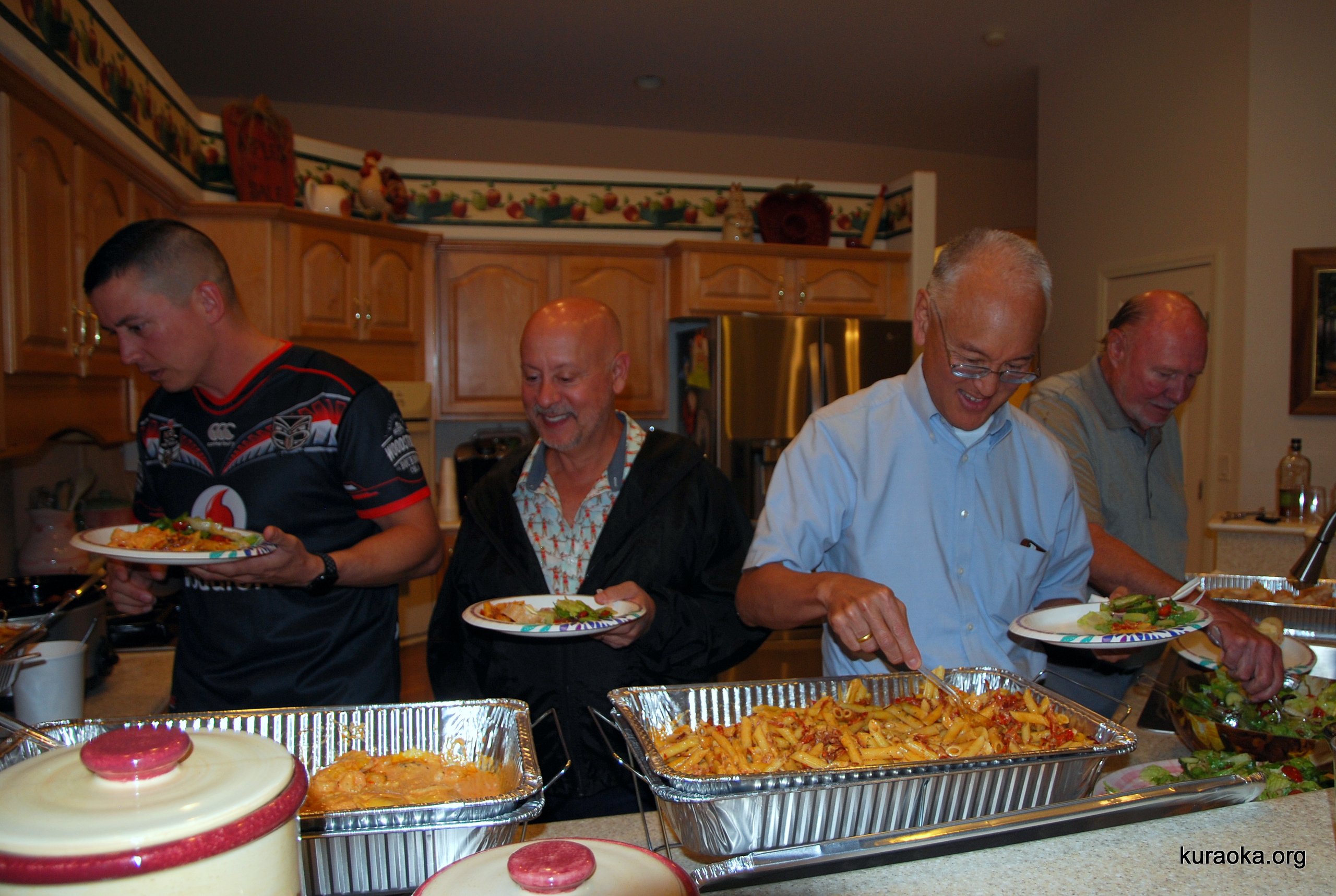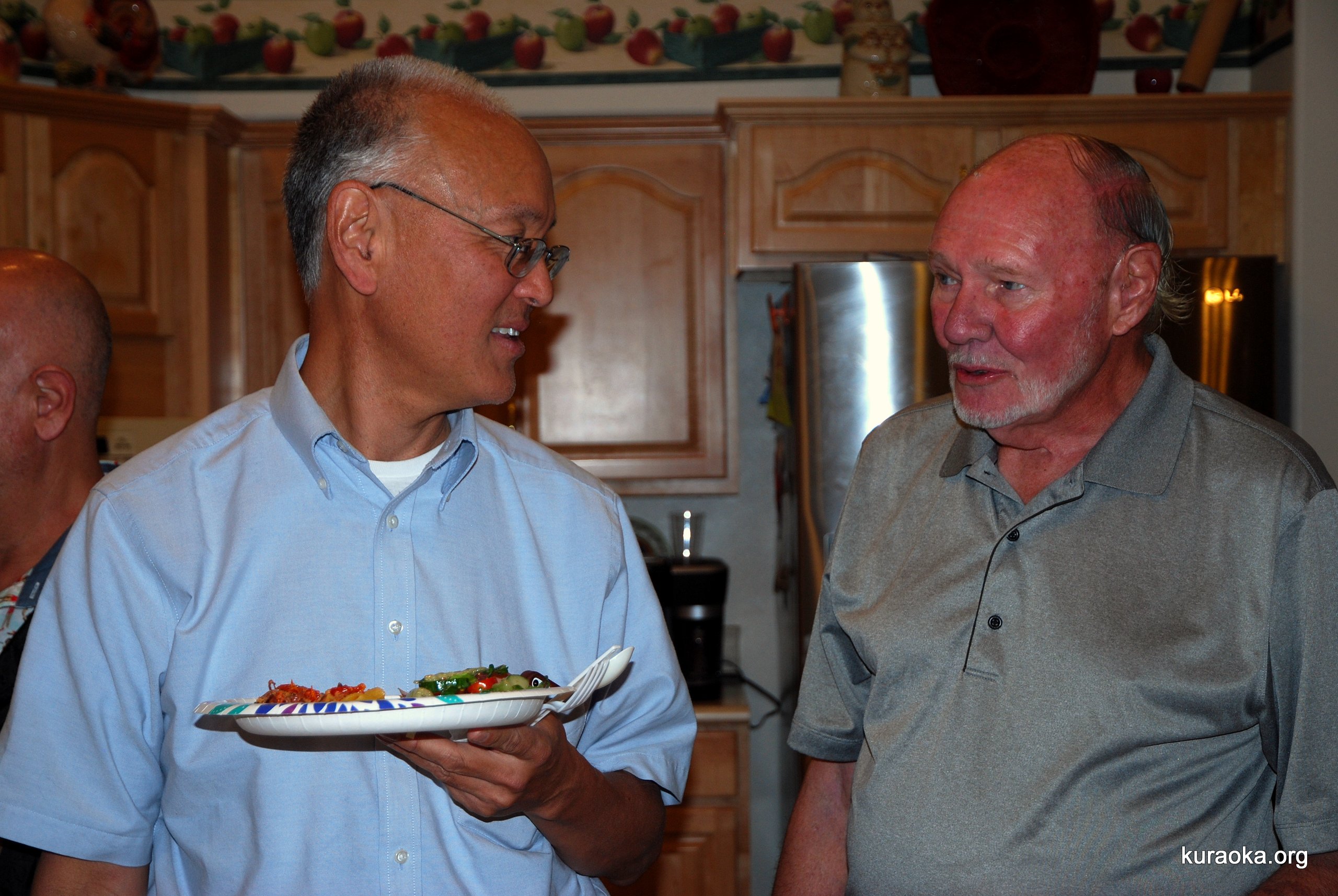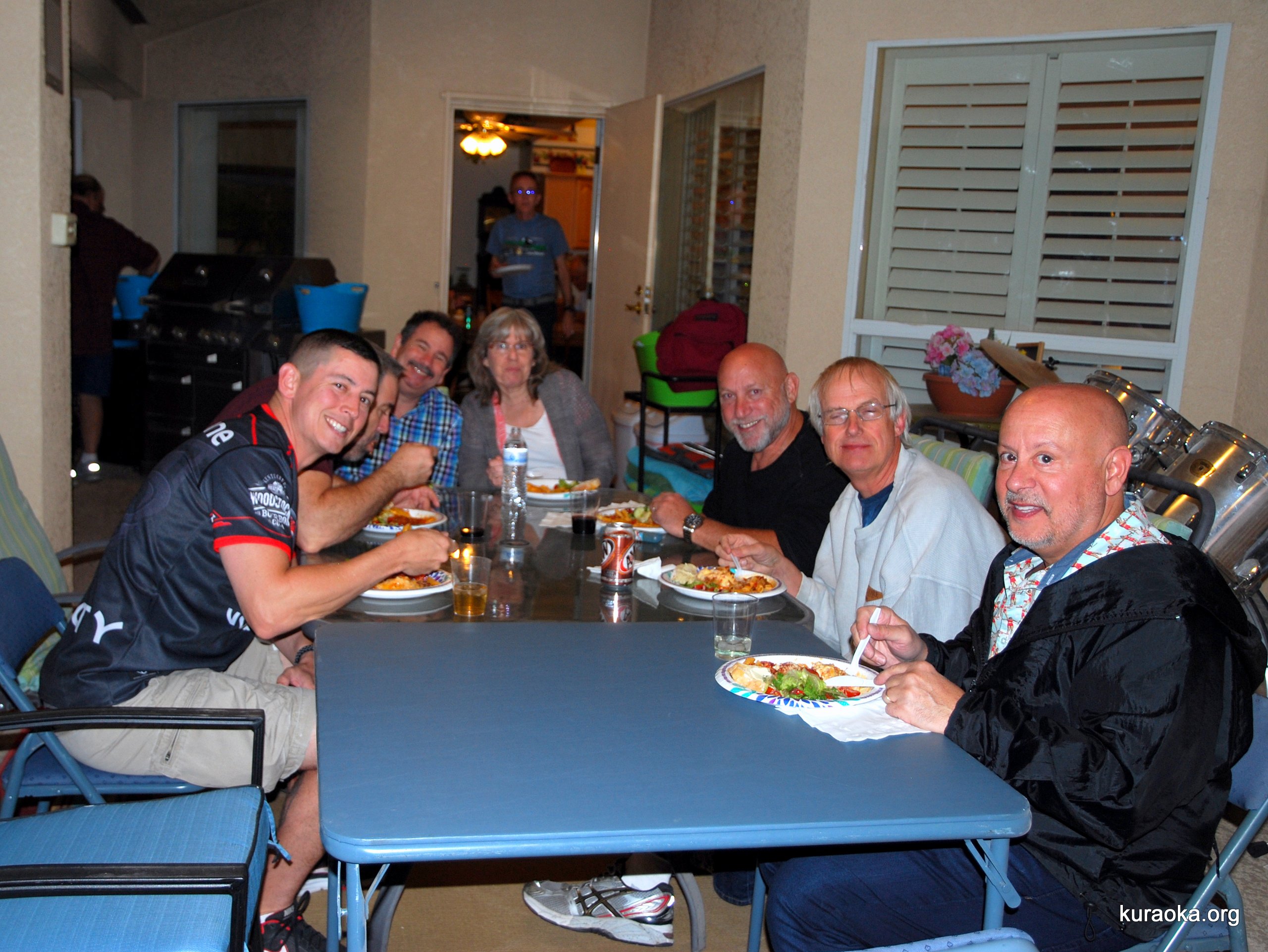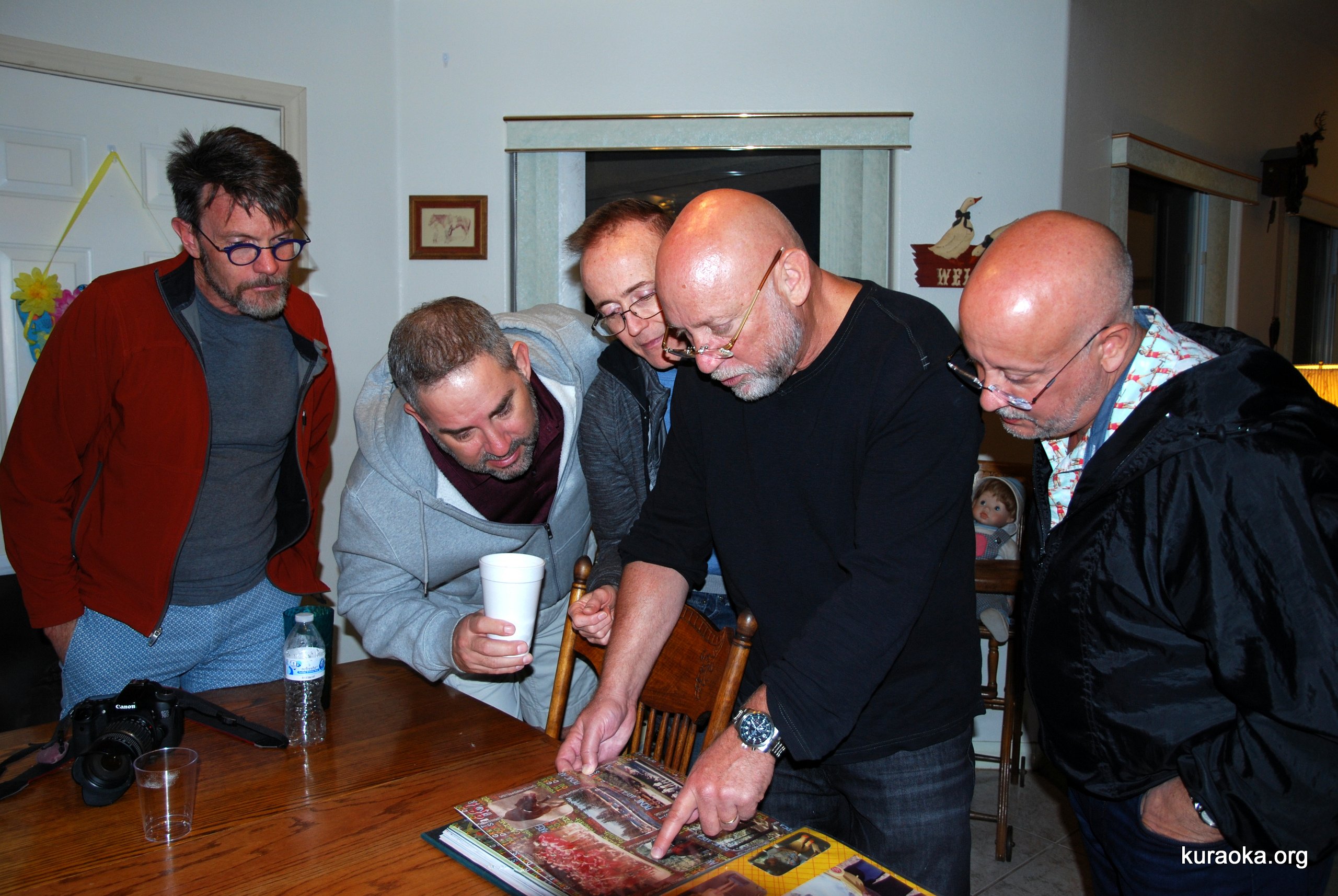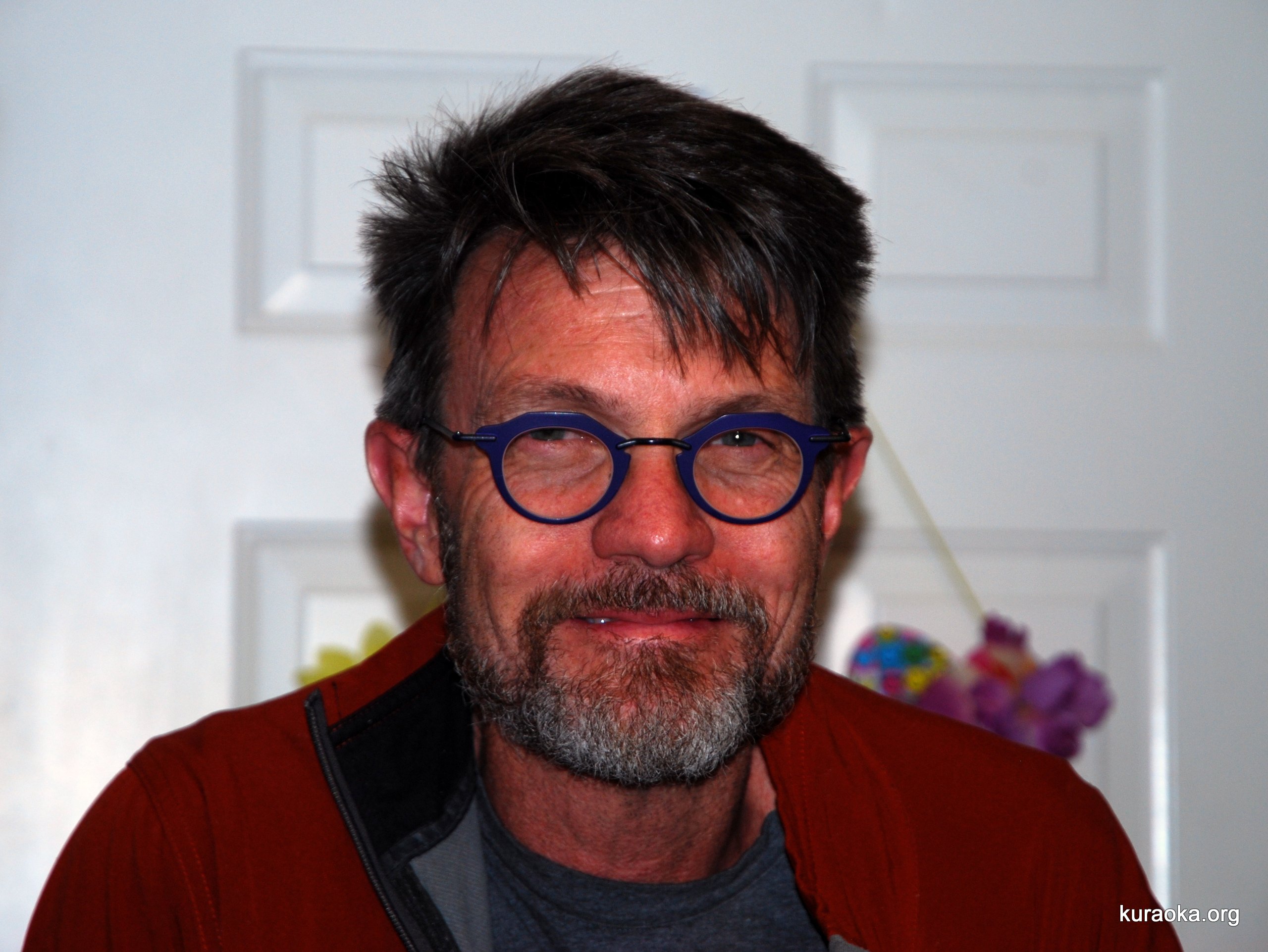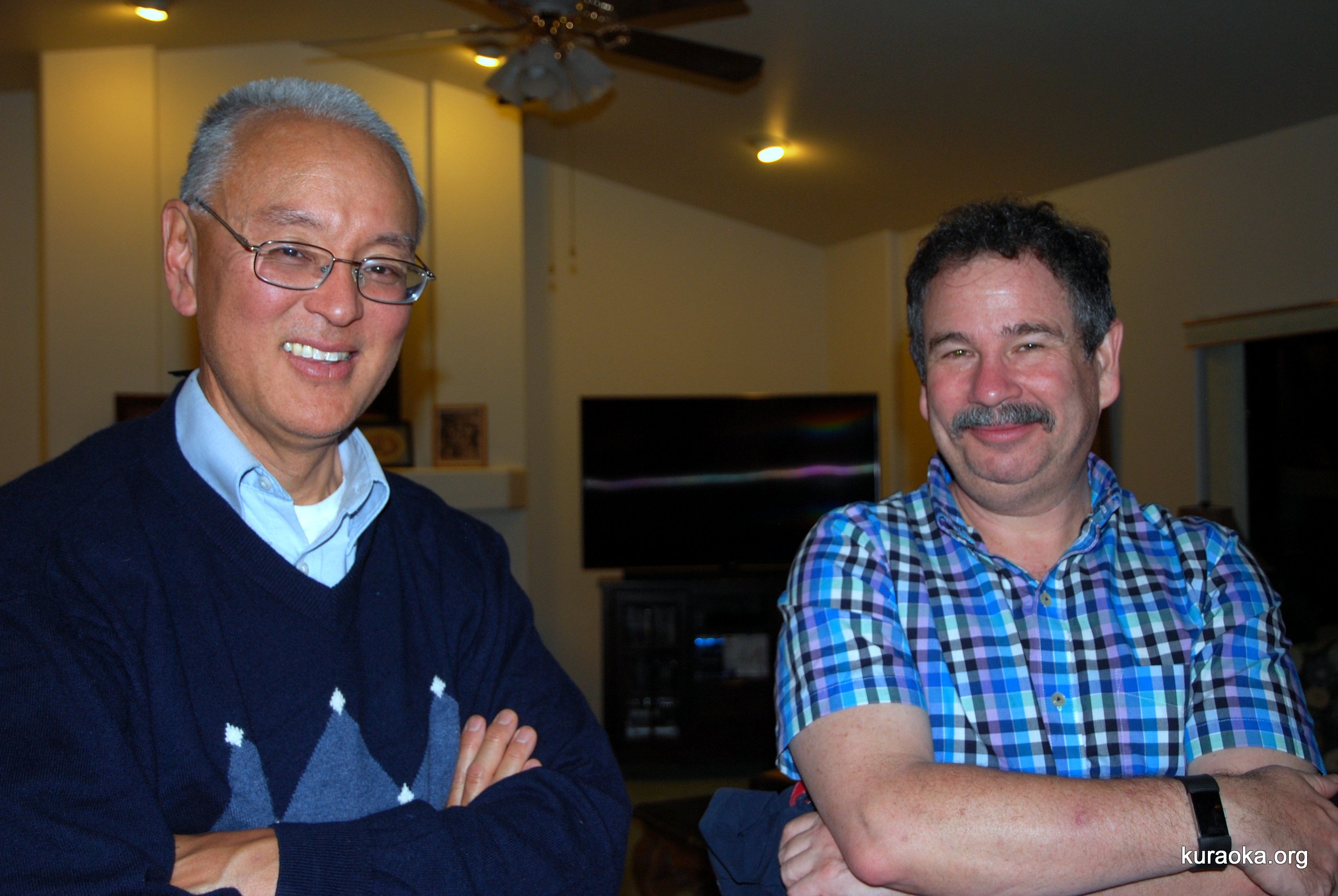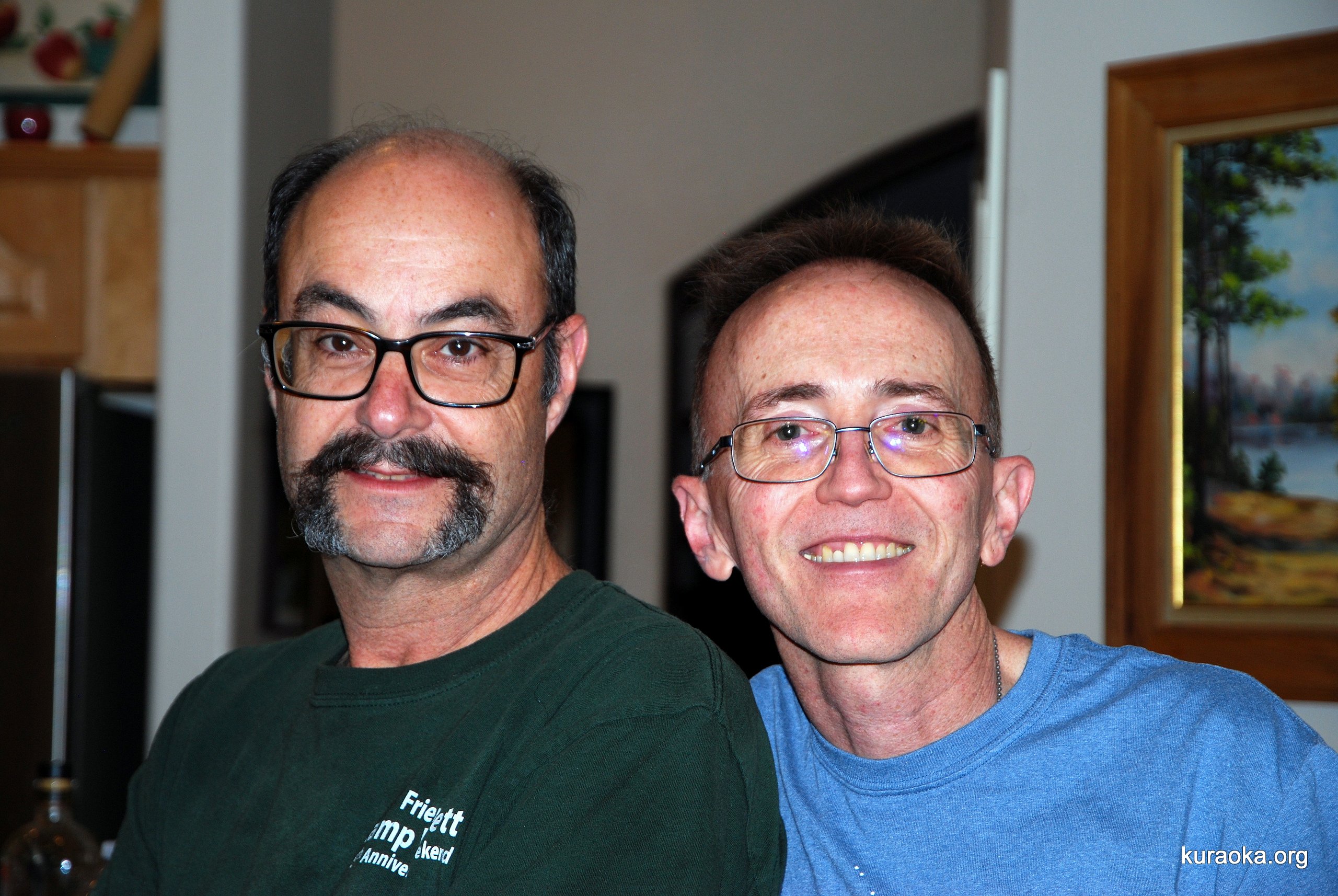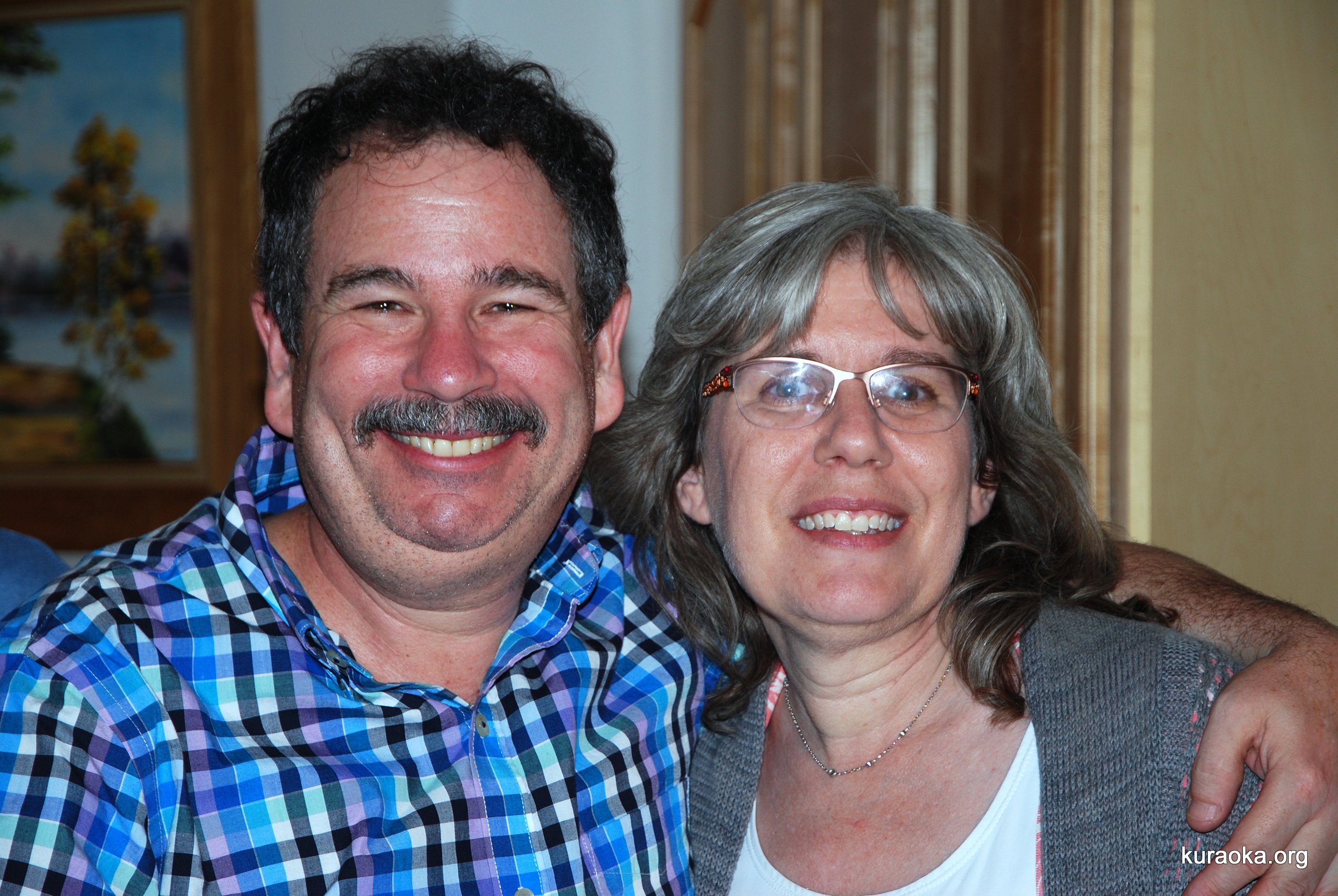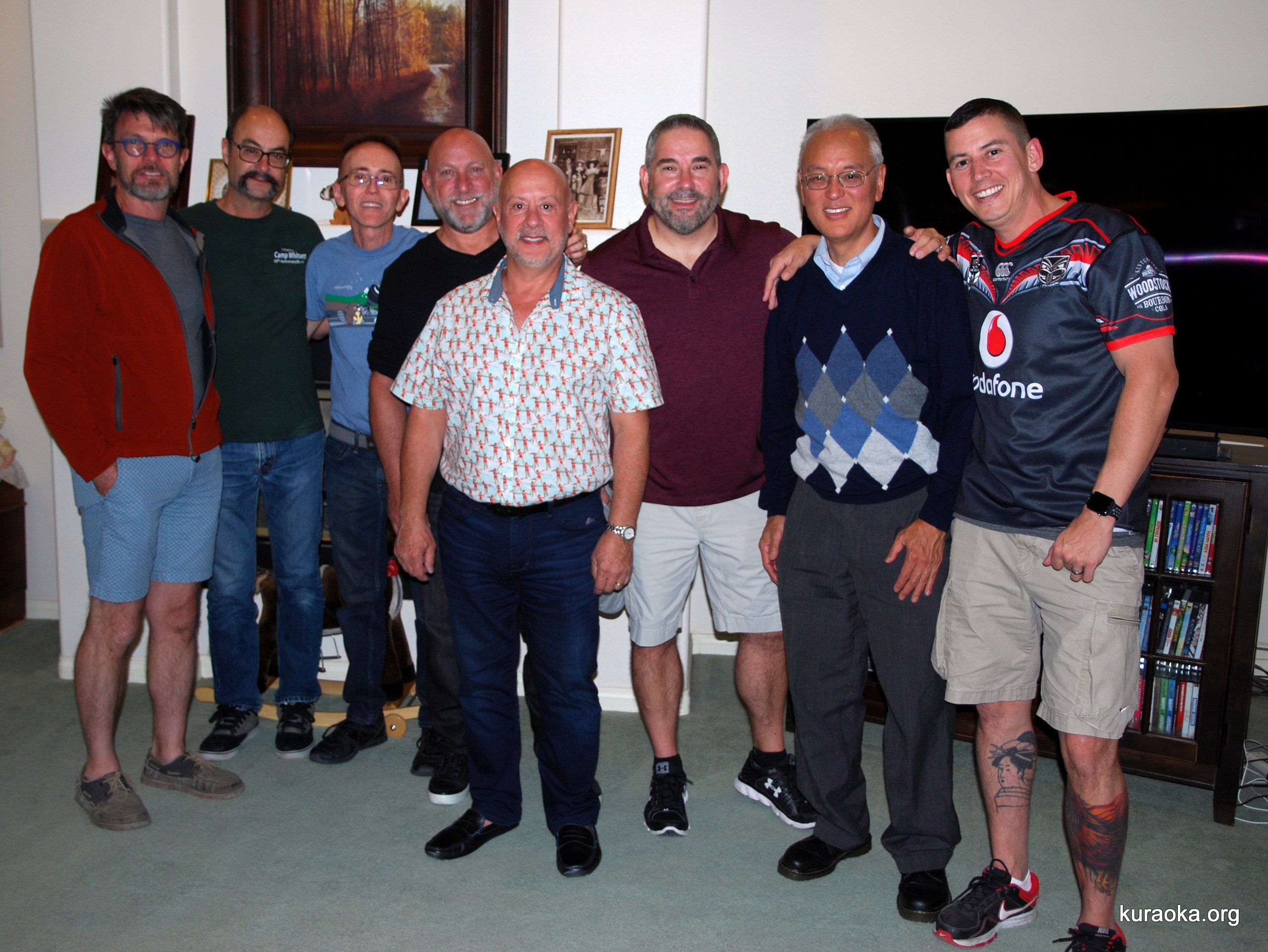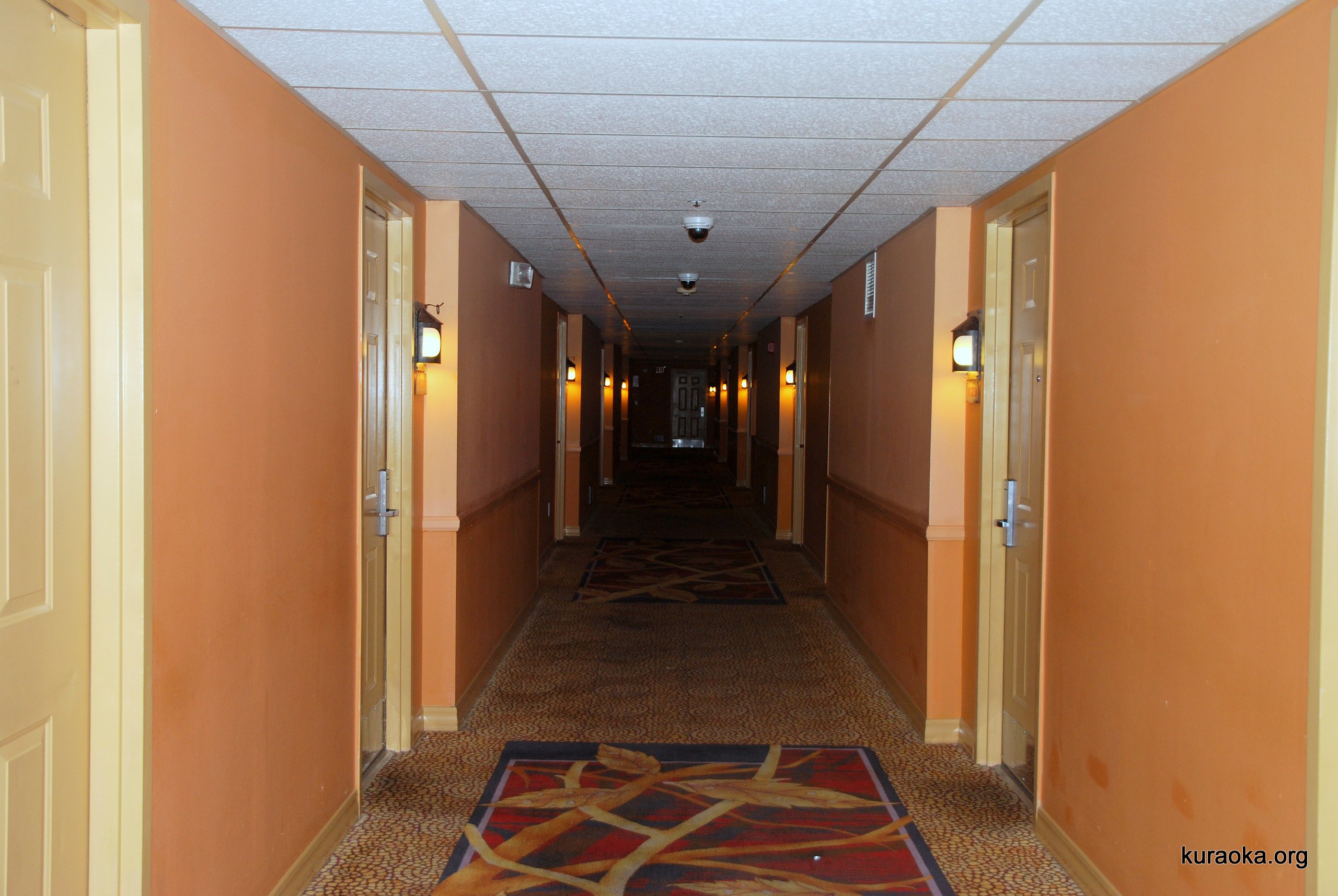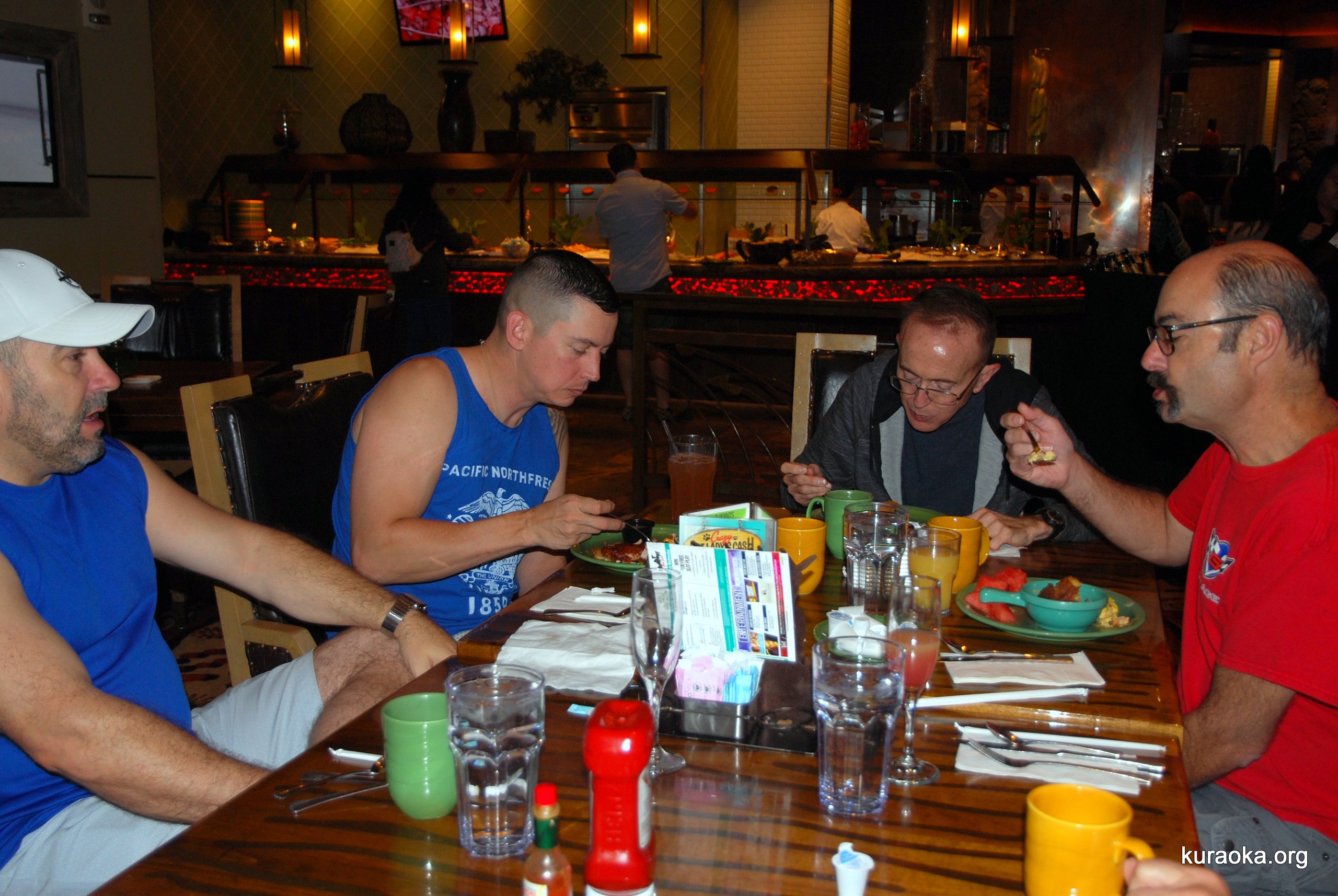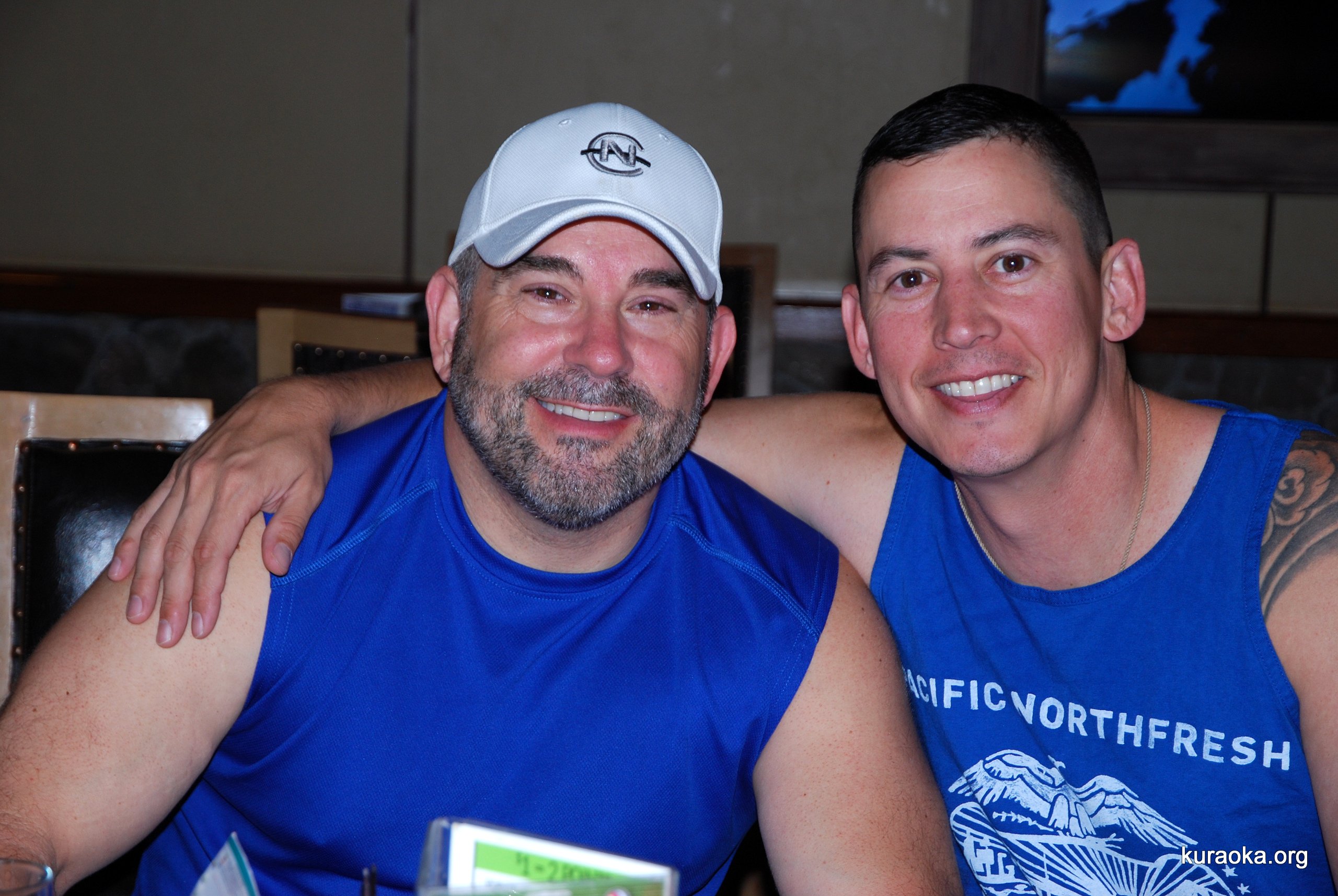 What a great time! Back on the ground in San Diego, John caught a shuttle home, arriving minutes after Ondine and Roy returned from the NAU presentation with dinner from Cotija Taco Shop. Ahh!
Monday it was back to work and school, and everyone except John seems to be struggling with colds this week. So far though, no one's had to stay home from school or work.
Roy did some work after school on lighting for the upcoming series of "bully plays." Leo told us he's one of the few kids pulling an A in his Integrated Math III class, in which he's also one of only two sophomores (Math III is a junior-level class).
We finished, for the second time, binge-watching Reaper, a great short-lived TV series about a reluctant hunter of souls that have escaped from Hell.
This weekend is the PSJA Inter-Club Workout, but because the kints are coldy, we're thinking of having a quiet weekend resting, playing ukulele, and watching Midsomer Murders. John has his Wordsworth MOOC to catch up on too, plus we have a painter coming to give us an estimate.
Neighborhood gas prices just dropped to about $3.15 per gallon.
Visit us often - this journal has been updated at least once a week since 1998!
Back to the Archives page
Back to the Kuraoka Family main page
Forward to the current Weekly Journal.