Our Virtual Refrigerator Door
www.kuraoka.org
Just odds and ends that we had to post.

03-20-17: Nikon 55-200 4-5.6G ED VR II test shot. Just a quick phoeo of a garden event to test a new camera lens. It seems to work.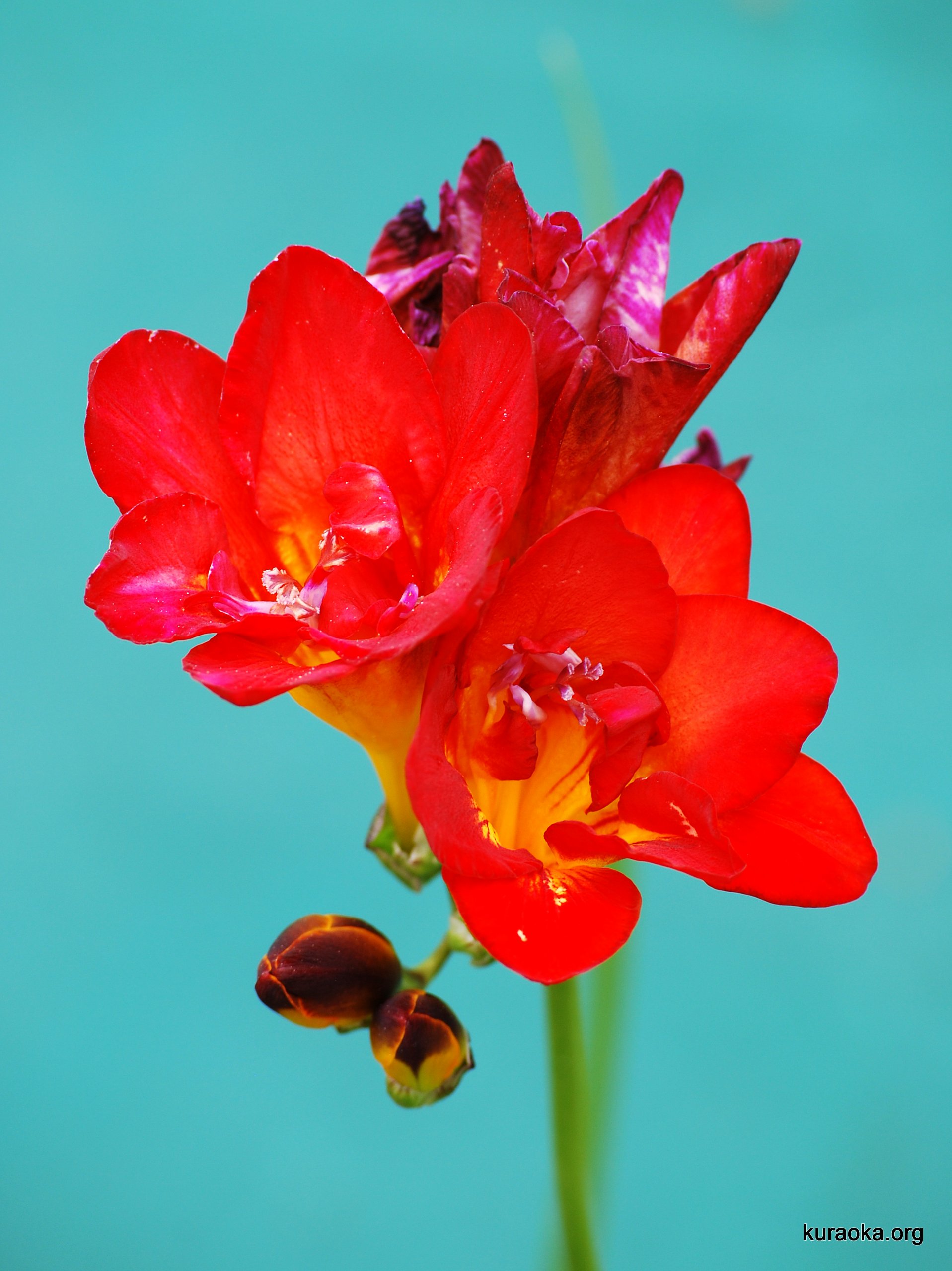 03-19-17: The Little Mermaid at the new Patrick Henry Performing Arts Center. The paloverde in front of the building were in bloom, a novel sight in the city. And, here are two views up toward the lighting booth. You can see Roy in there at the lighting board and wearing a headset.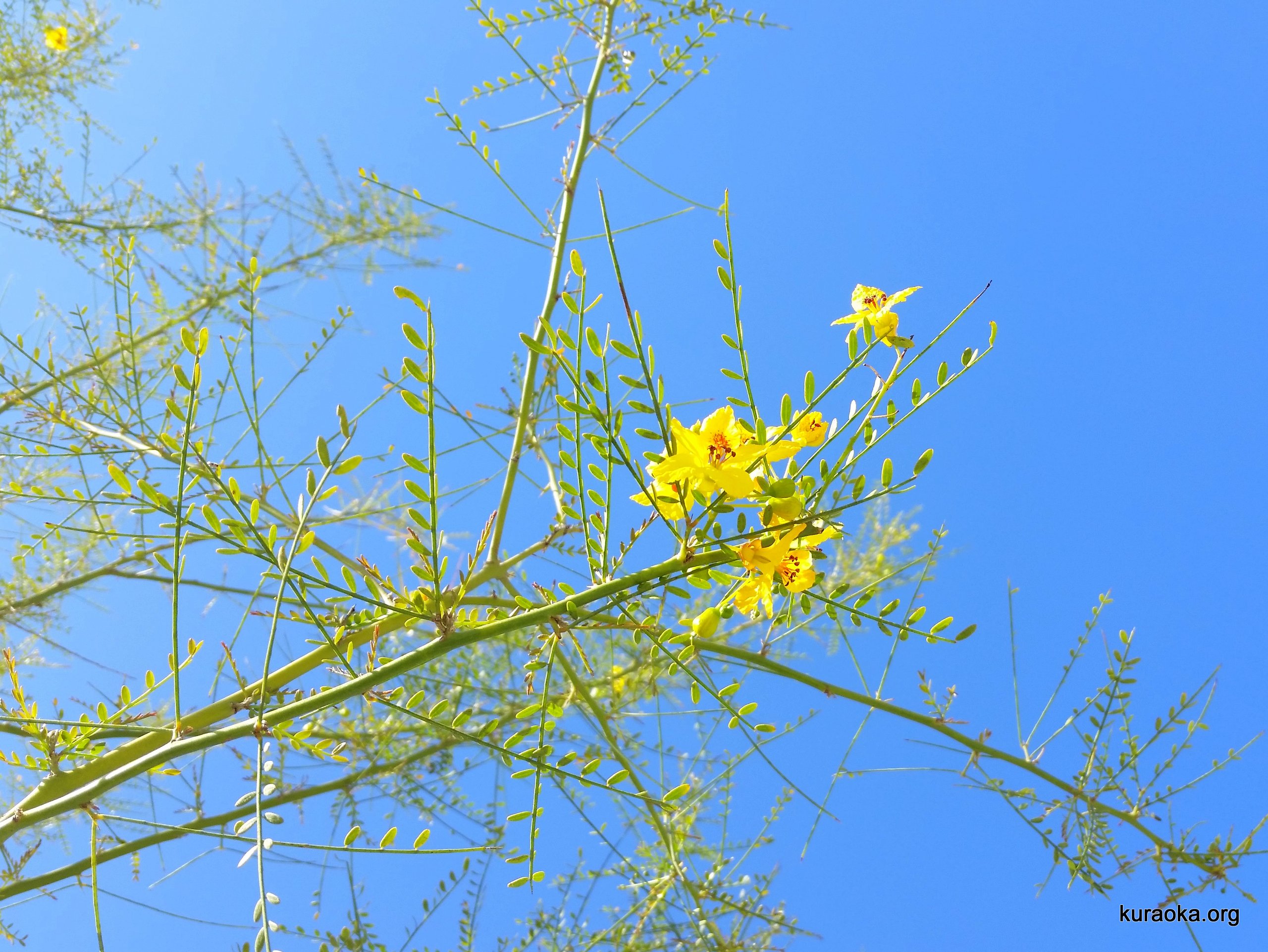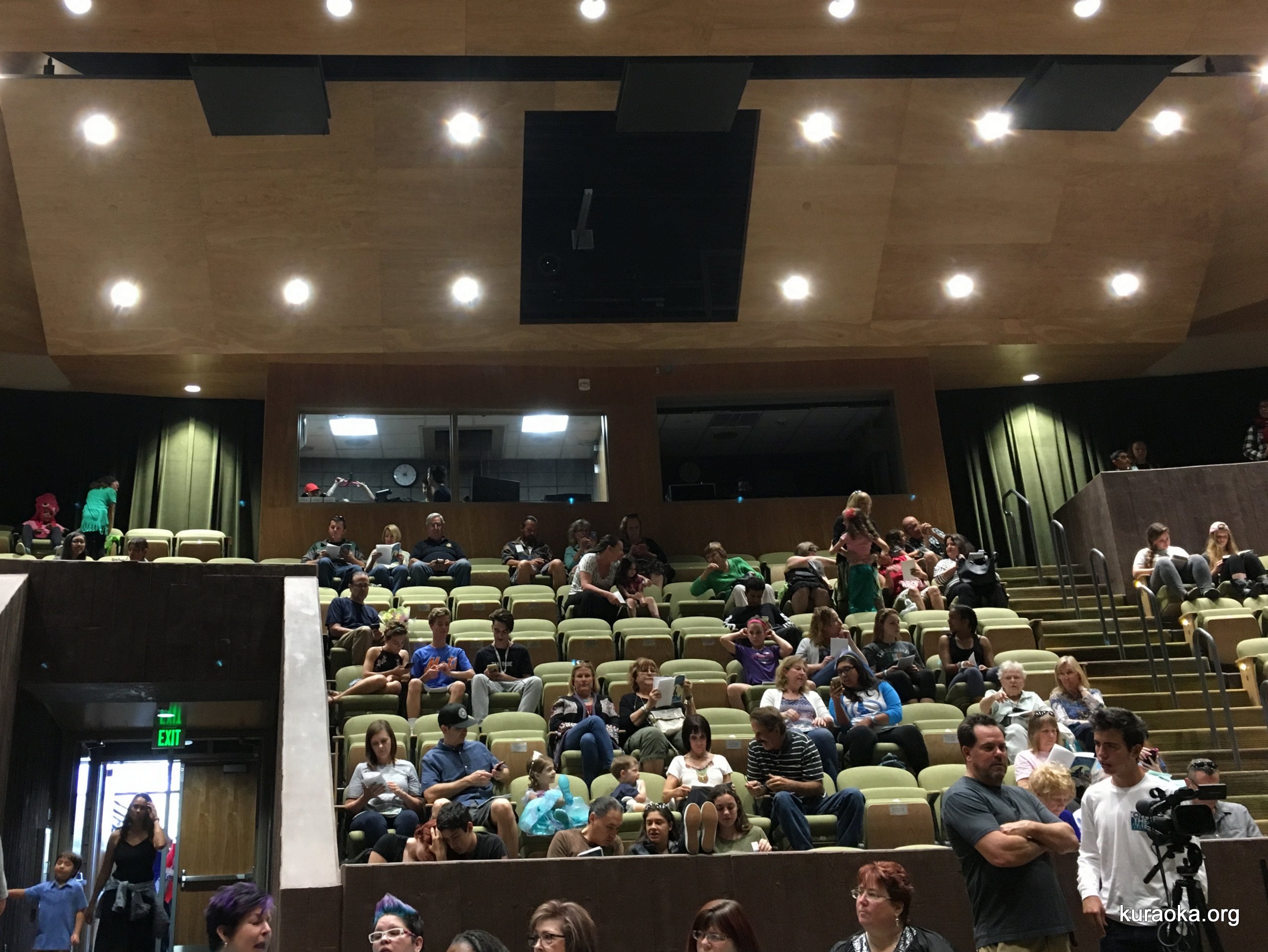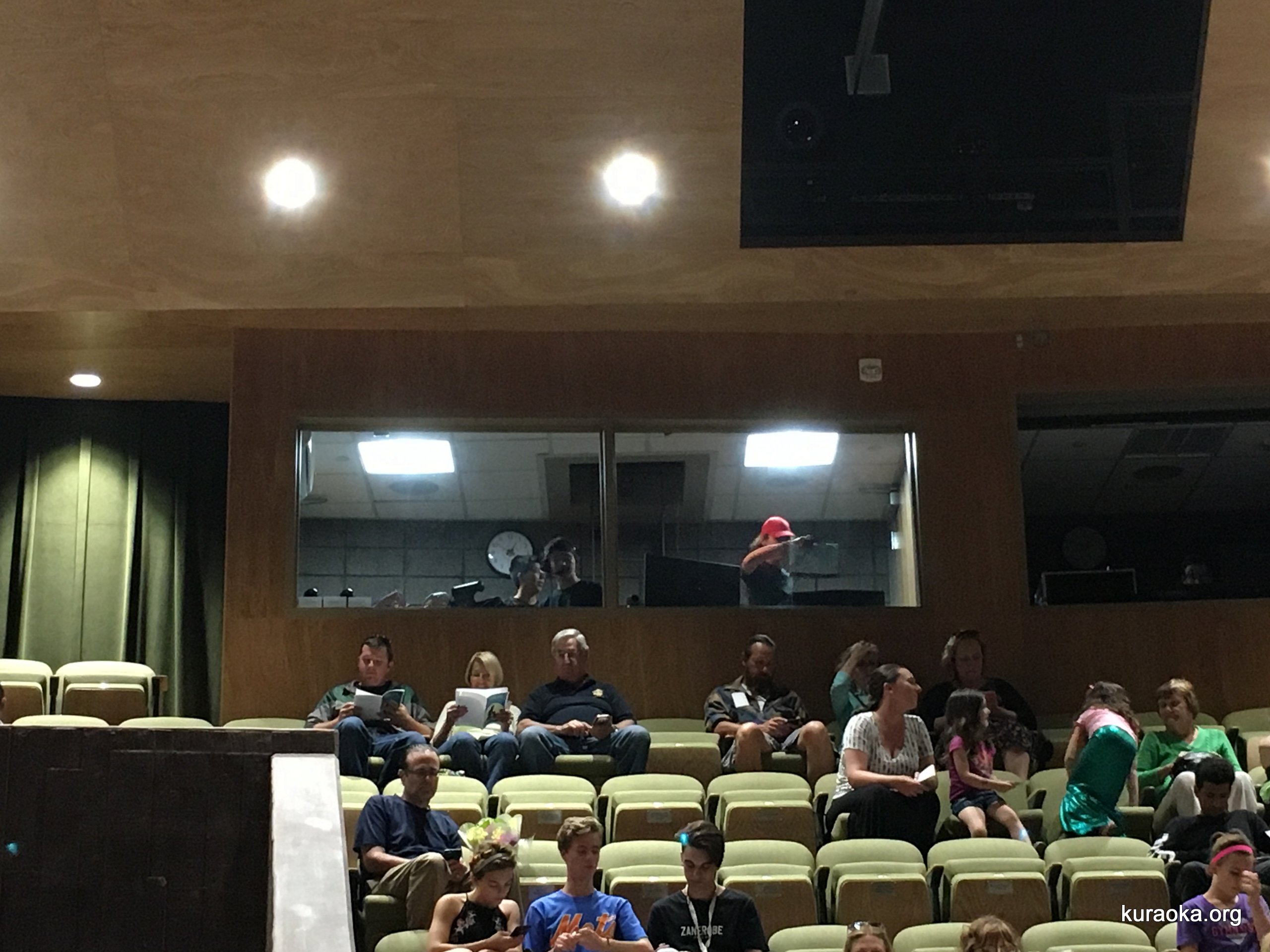 03-02-17: The waterfall on Cowles Mountain. This is a phone photo showing the view from our front windows. At night we can hear the rushing water and frogs croaking in Polliwog Pond. It lasts only a couple days, and then it's over, so it's really precious when it occurs.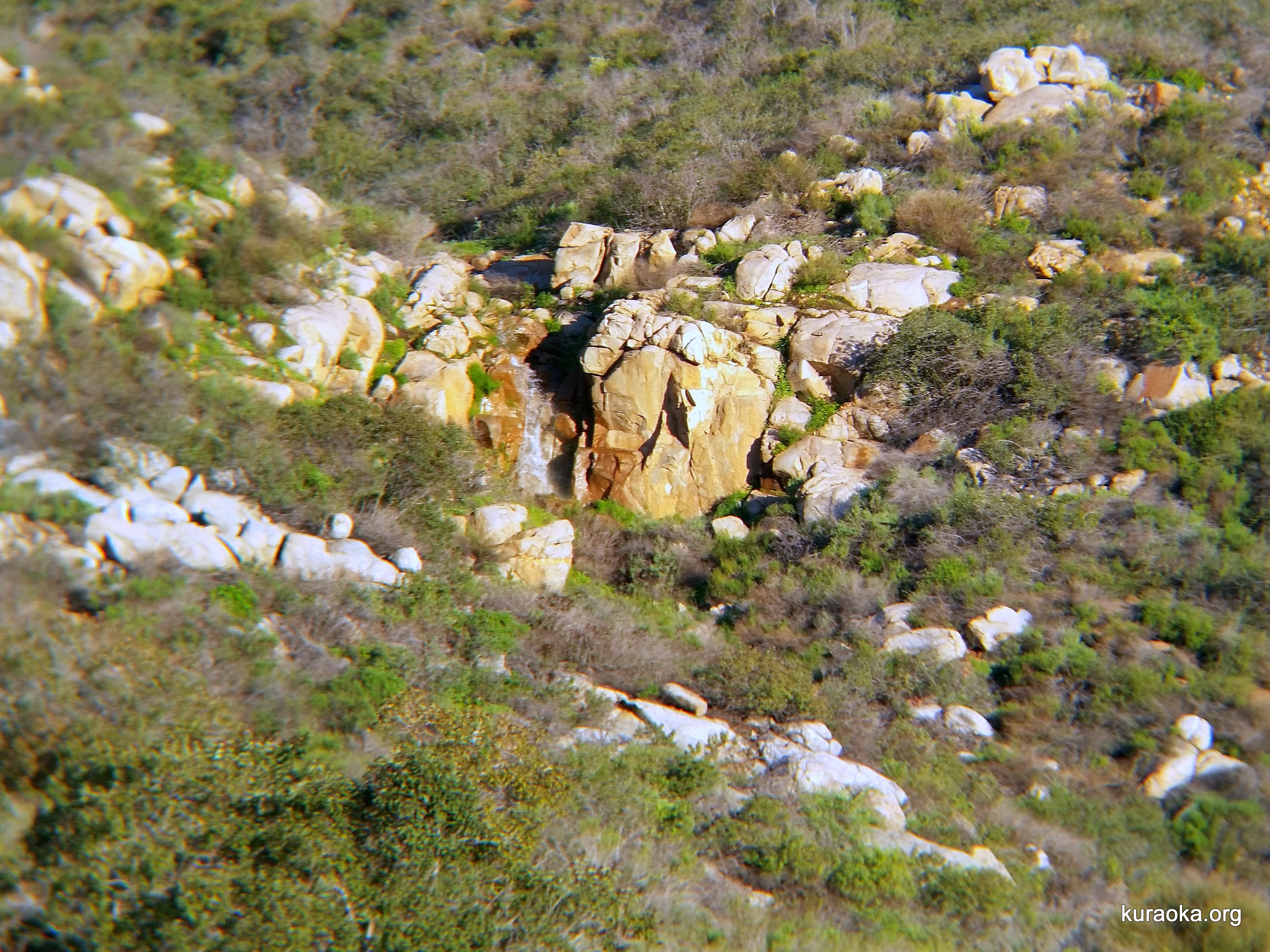 02-20-17: Leo and Roy in Multi Relax mode. Like the t-shirts? Desiree gave them to the boys in Berlin. Her boyfriend designed them. Cool!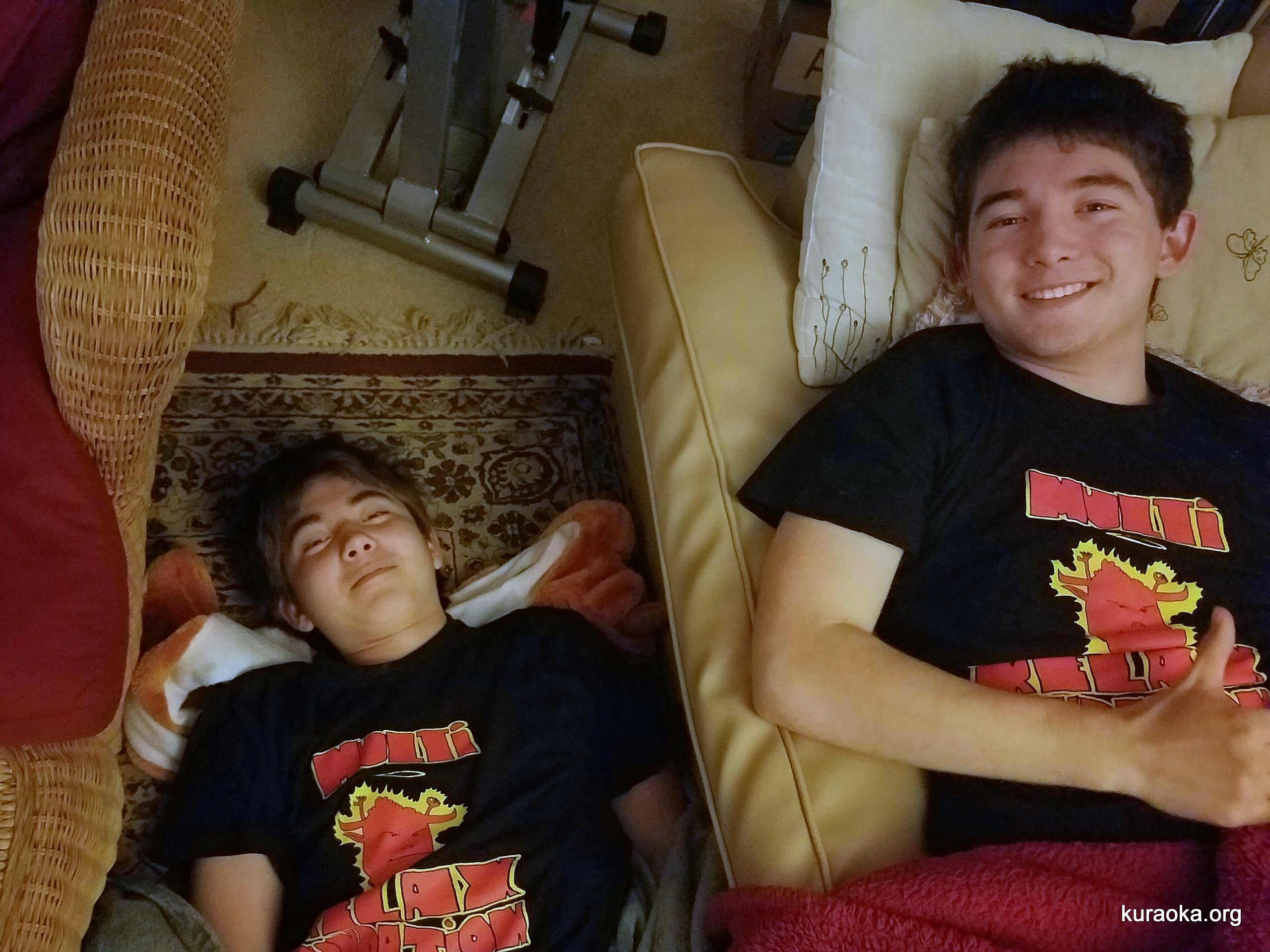 02-19-17: Ondine and Shadow on the mountain after the rains. The water was flowing and the wildflowers were blooming. Note the slight misting on Shadow's fur. The last photo shows them near Bill and Buddy.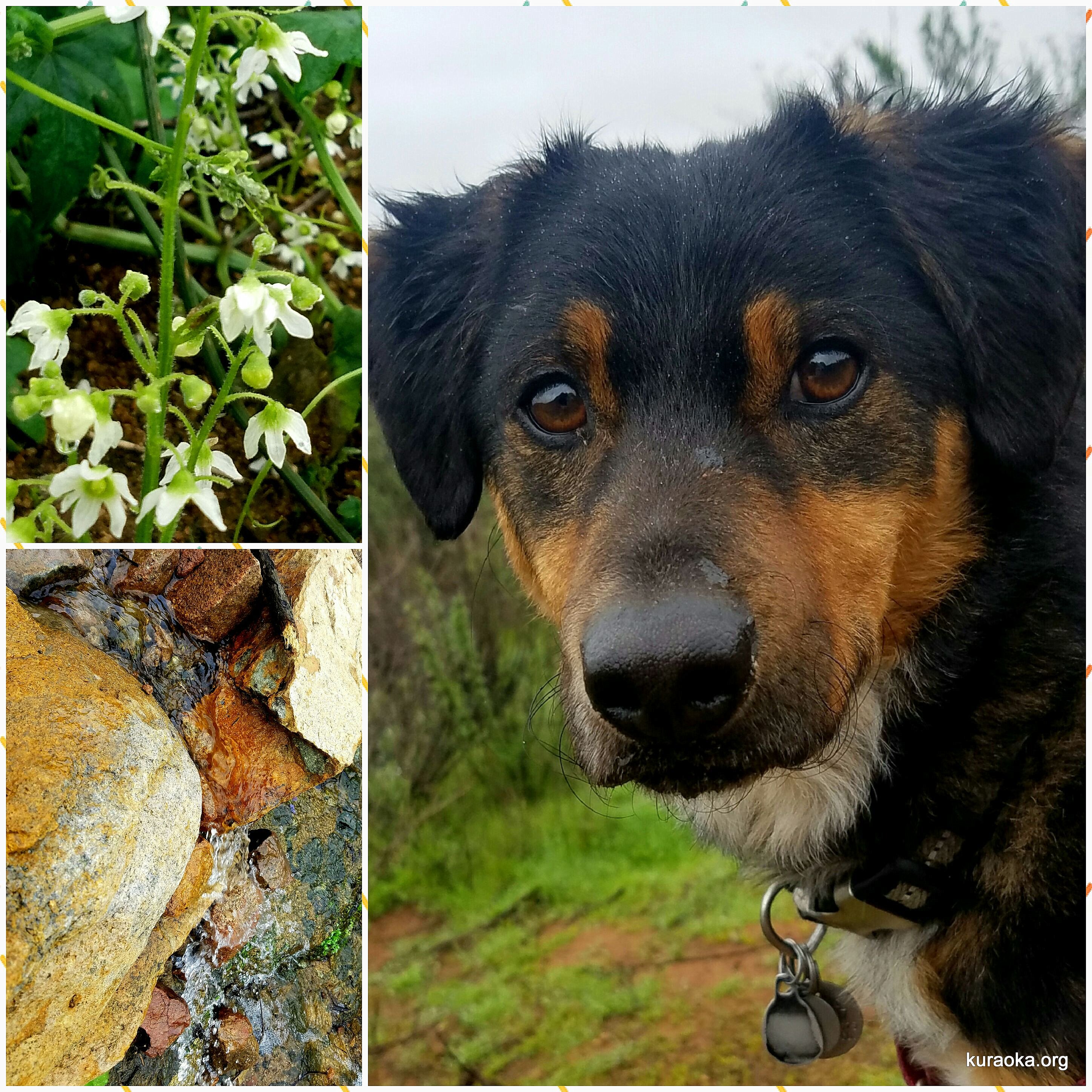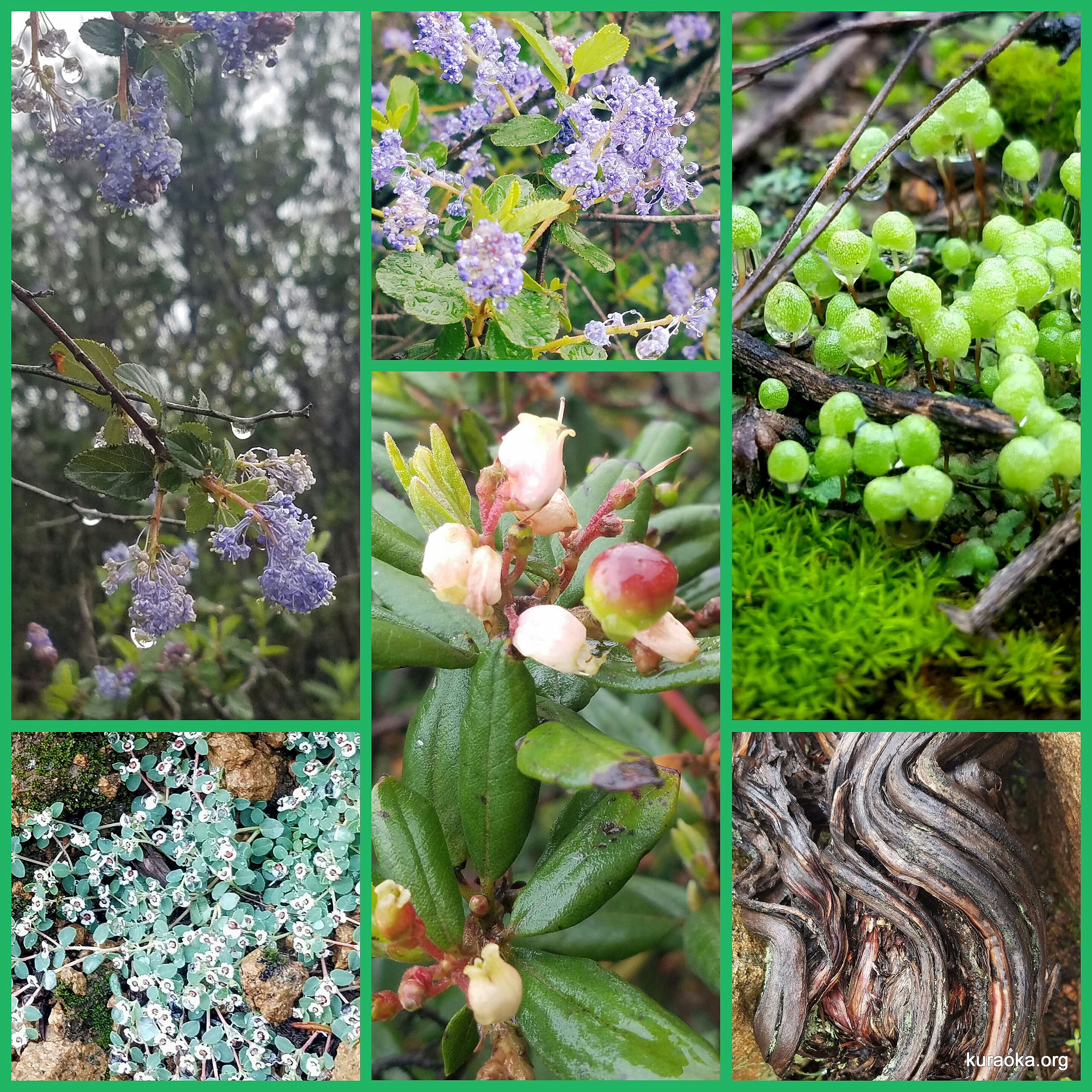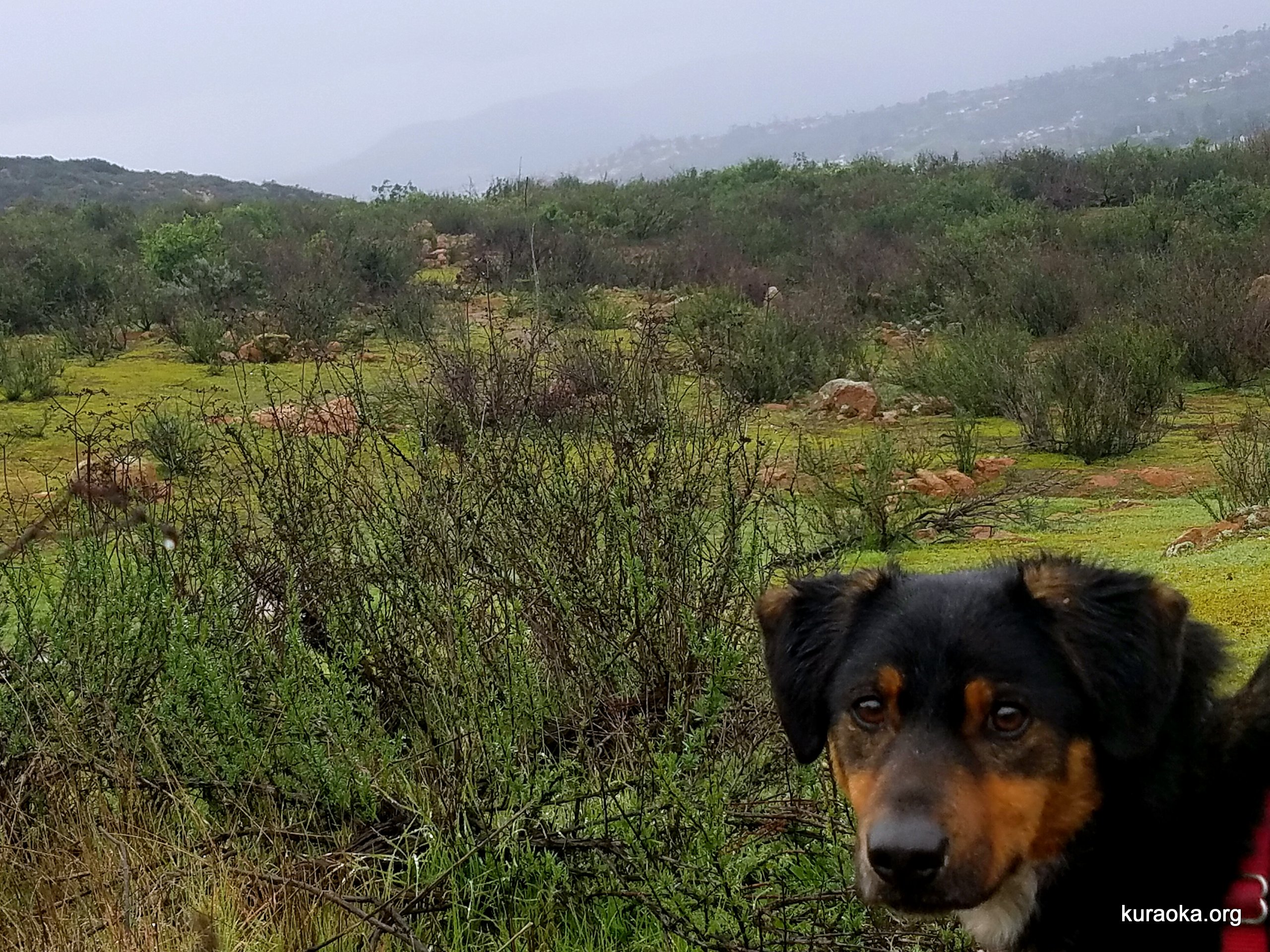 02-12-17: Ondine cleared and planted the back garden bed. She removed a lot of overgrown stuff, turned the soil, and planted four lavenders. You can see the two types, and the two additional lavender plants we bought.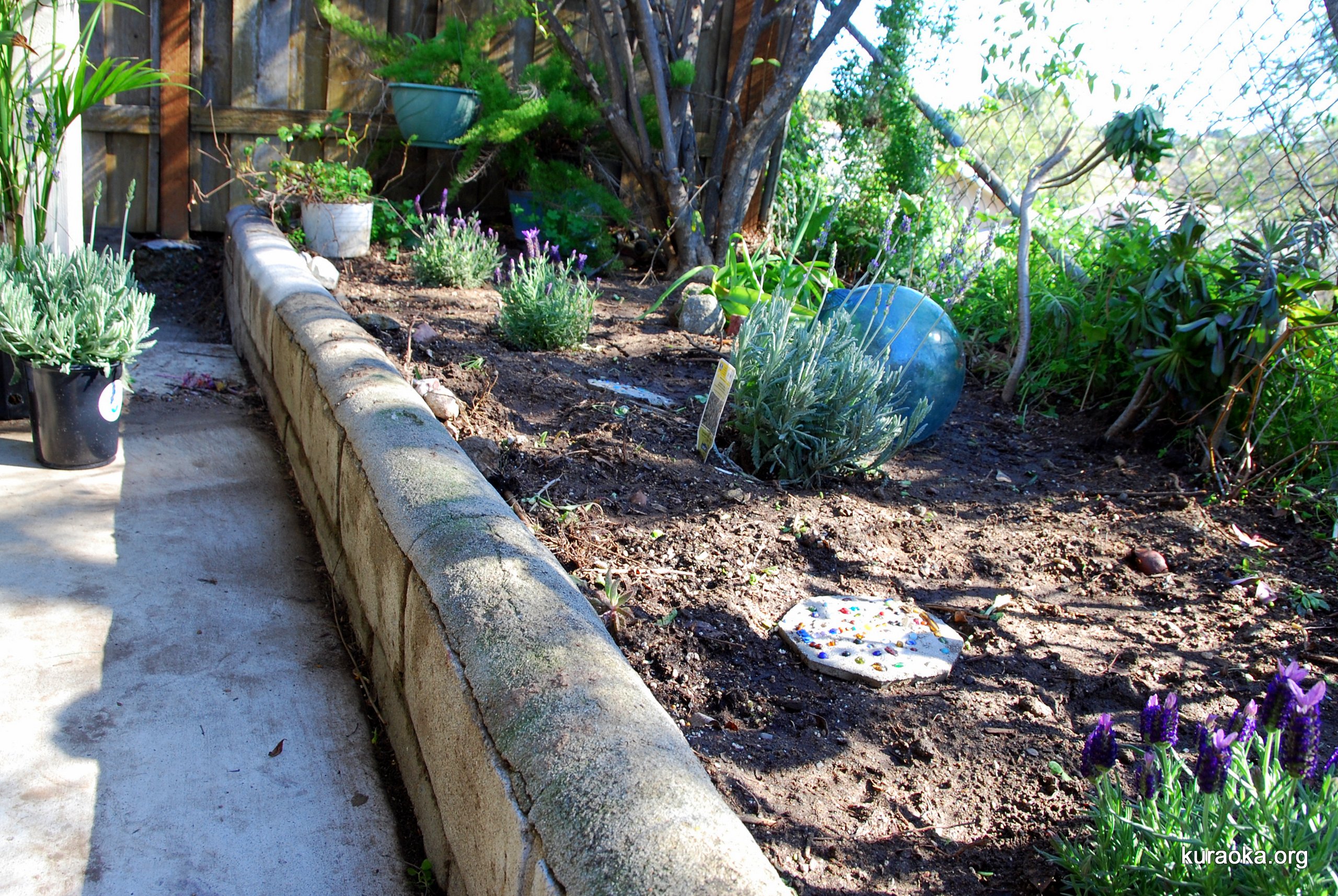 02-05-17: Anita and family are back in town! We visited Ondine's cousin Anita and Rennolds and family at their new home in San Clemente. The wall behind us reveals that they're in the midst of renovations. The back row shows, left to right, John, Roy, Case, and Rennolds. And in the front are Leo, Anita, Ondine, and Katrina. Reid is away at college.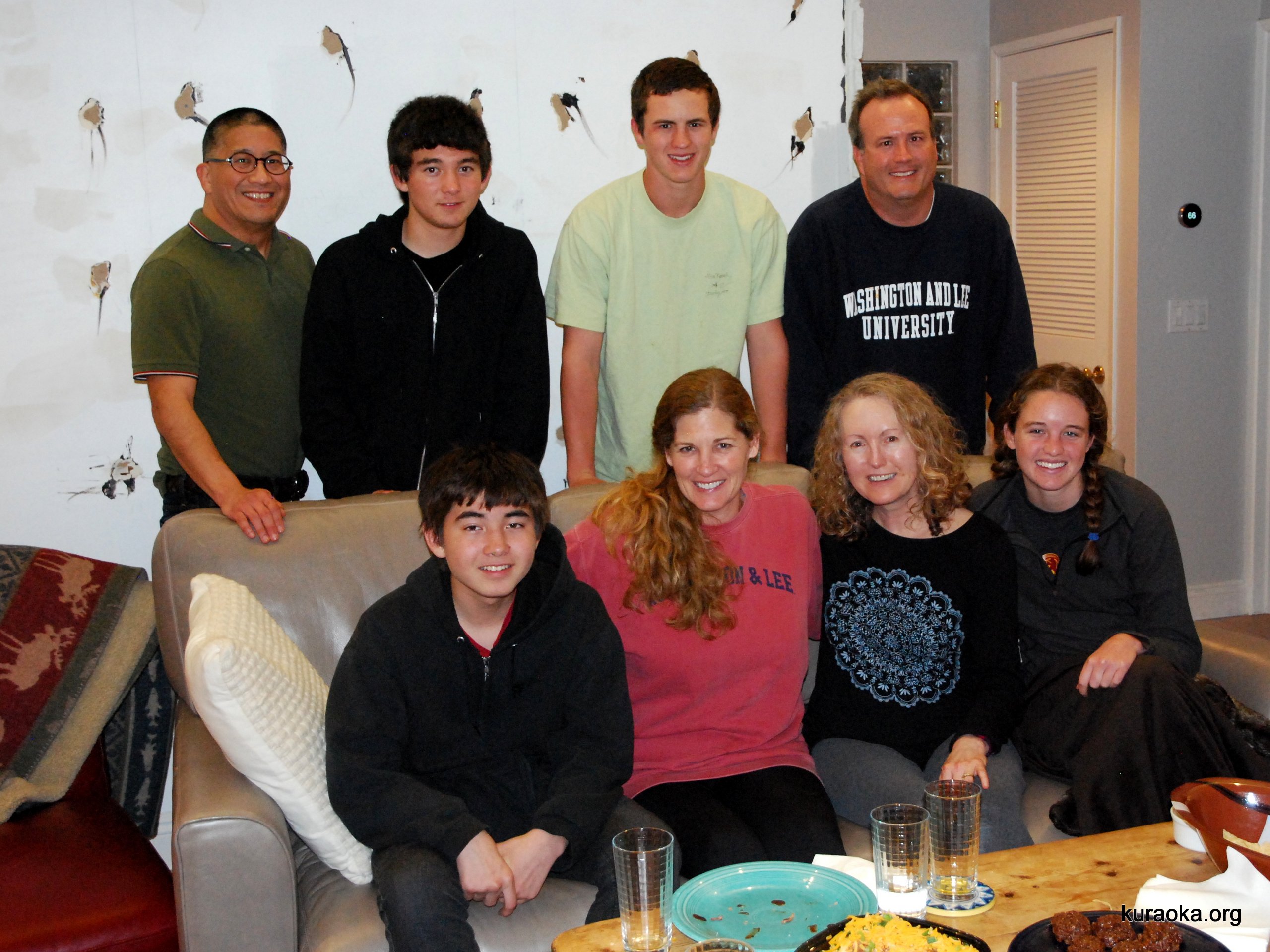 01-29-17: Bears in the kitchen! Leo wanted French toast. Roy wanted pancakes. The kitchen may recover in time for Oshogatsu 2018.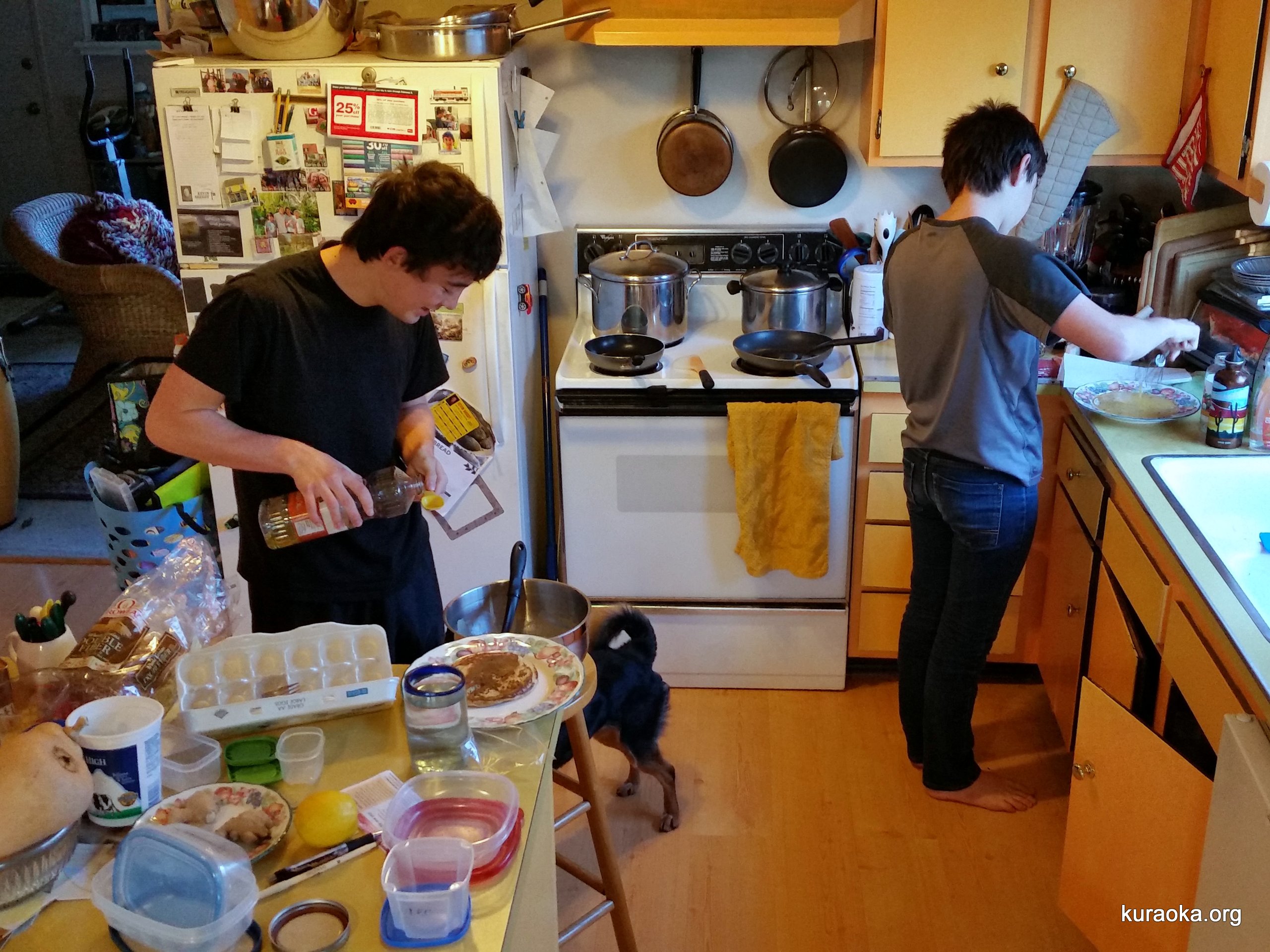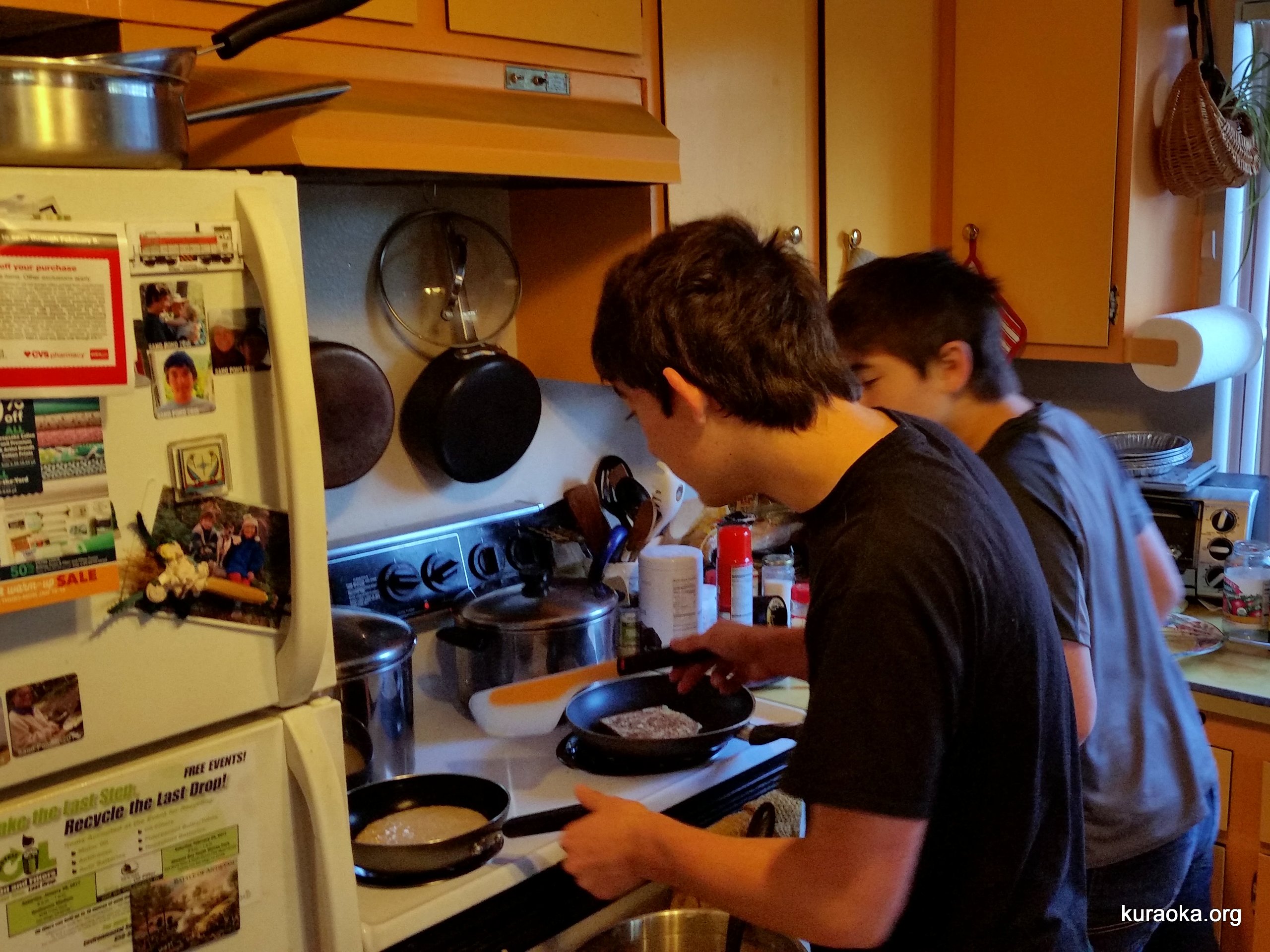 01-24-17: A double rainbow! After the rains, this is what greeted us in our front yard, soaring over the mountain.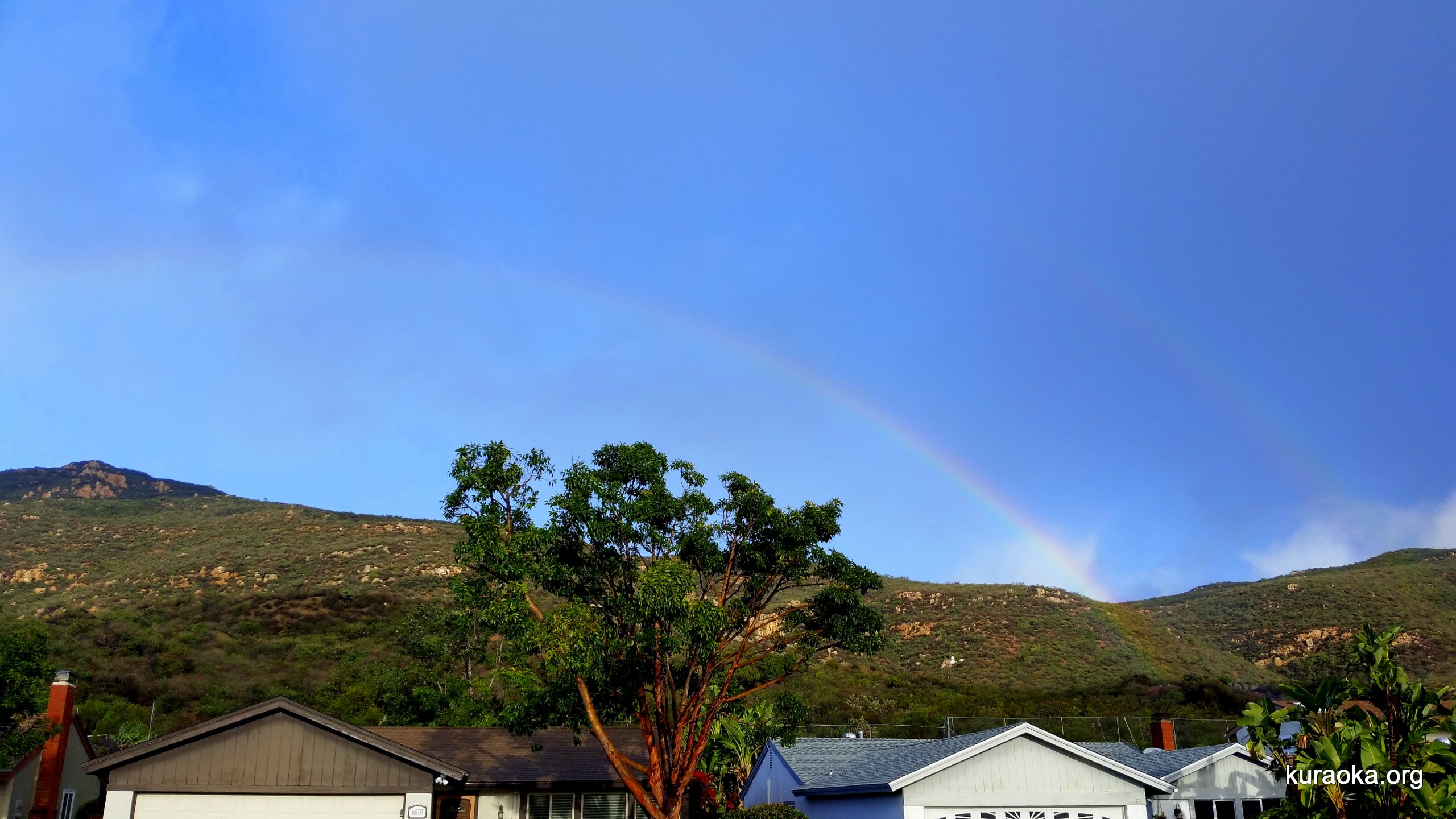 01-07-17: Our front vegetable beds. Ondine did some planting, putting in two variety packs of lettuces and spinach.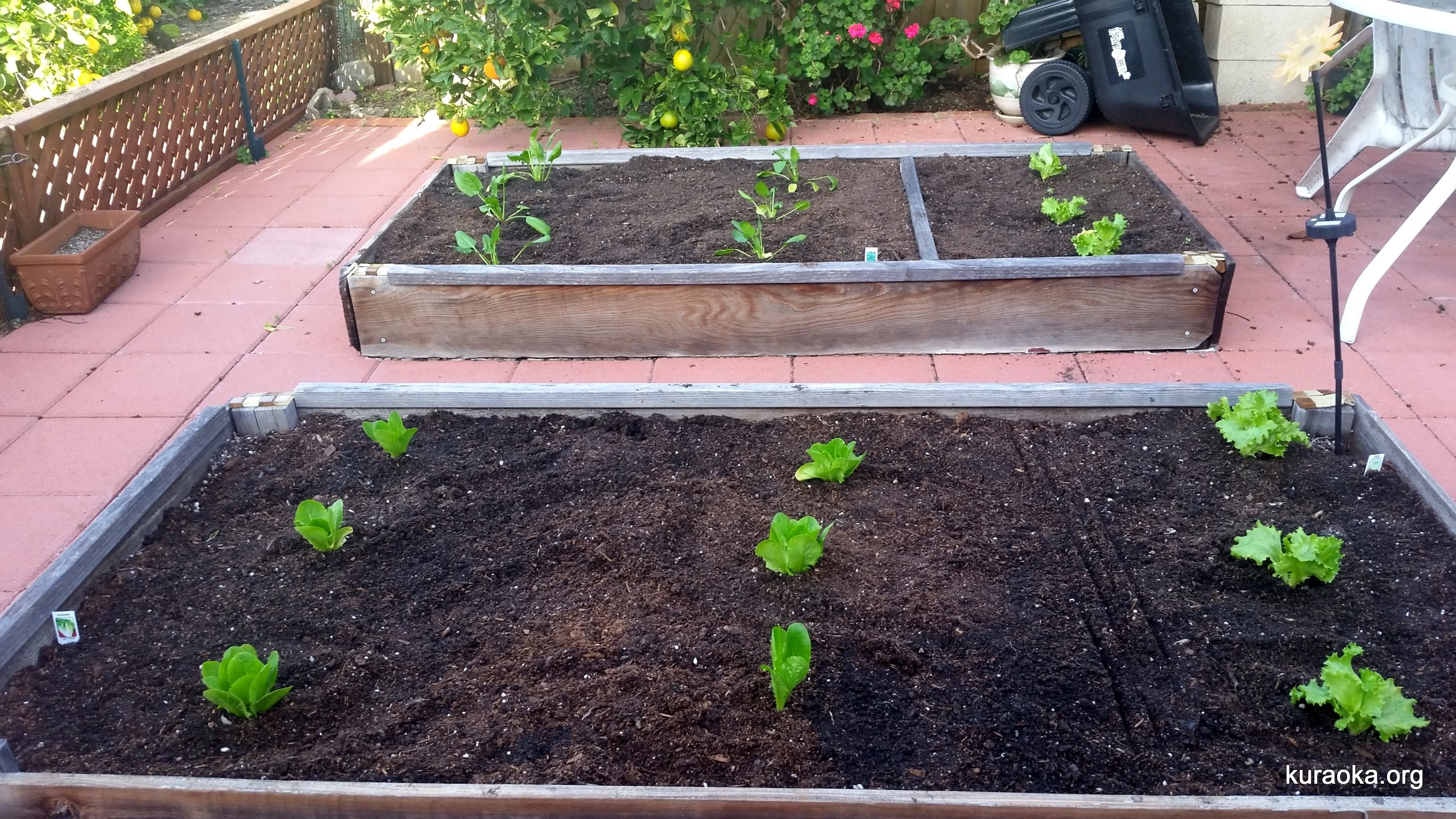 01-01-17: Oshogatsu. Here's our traditional Japanese New Year's Day feast. We had ozoni (soup with mochi) in the morning and this was lunch. The idea is to make enough that you don't have to cook for seveal days.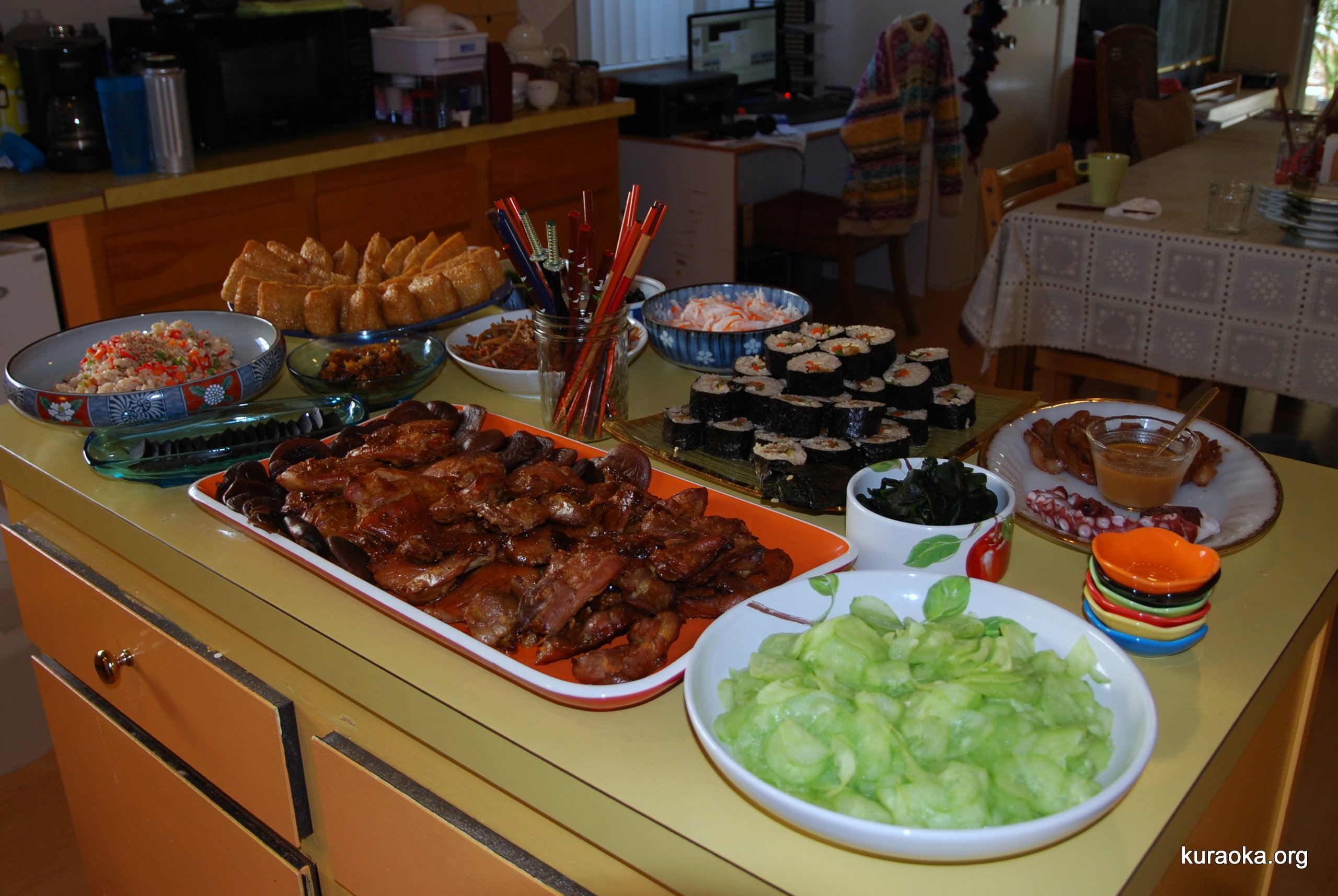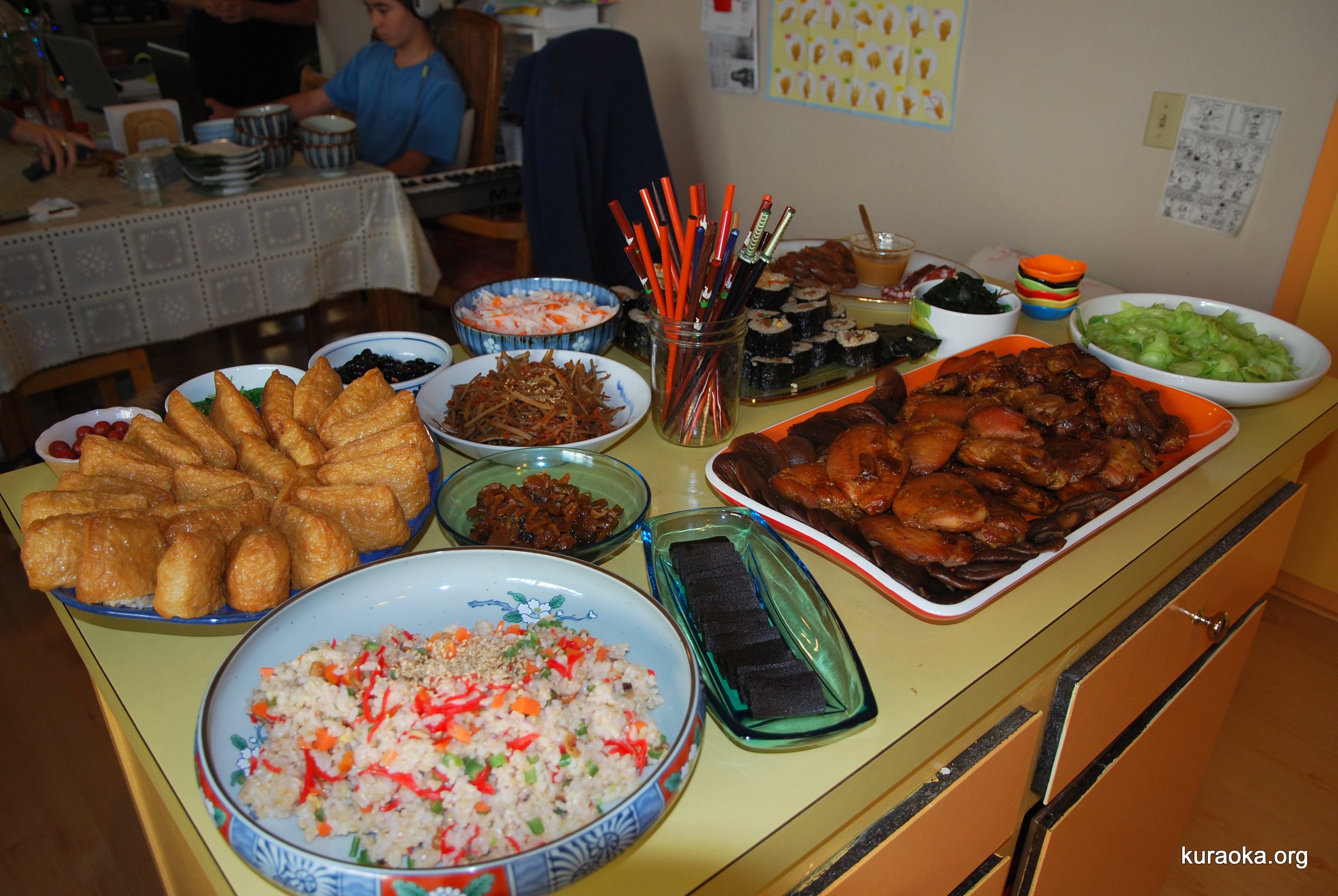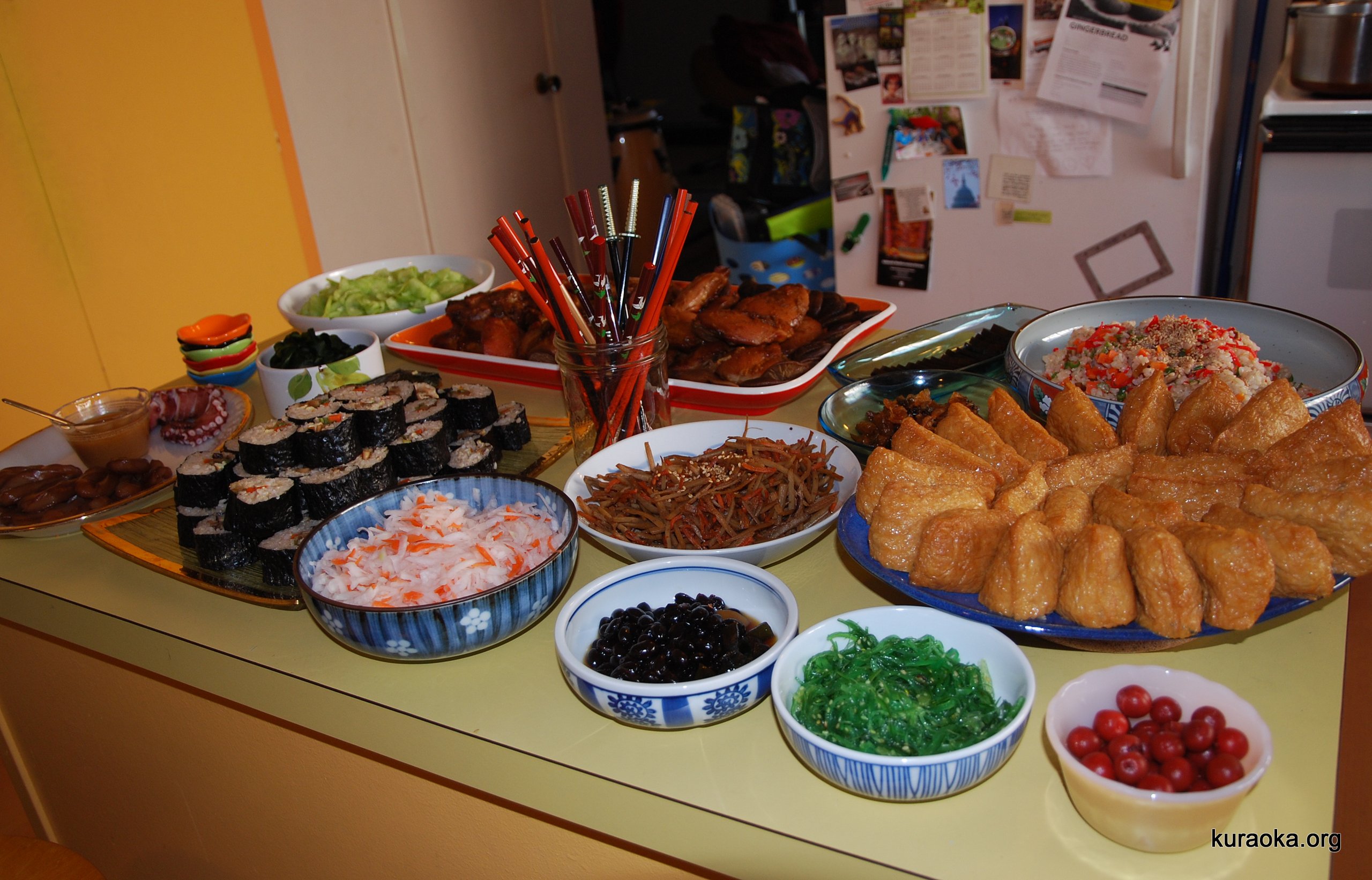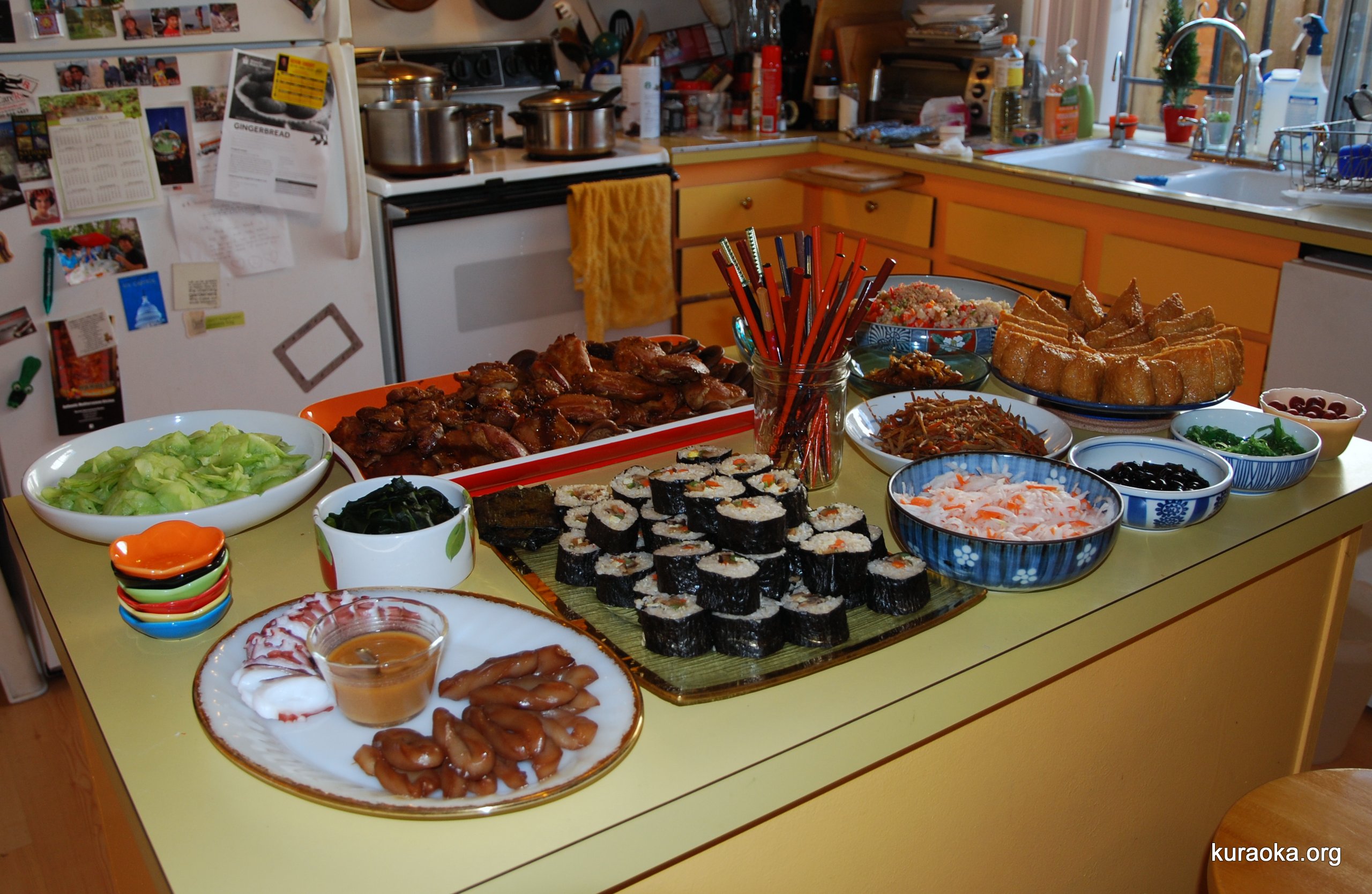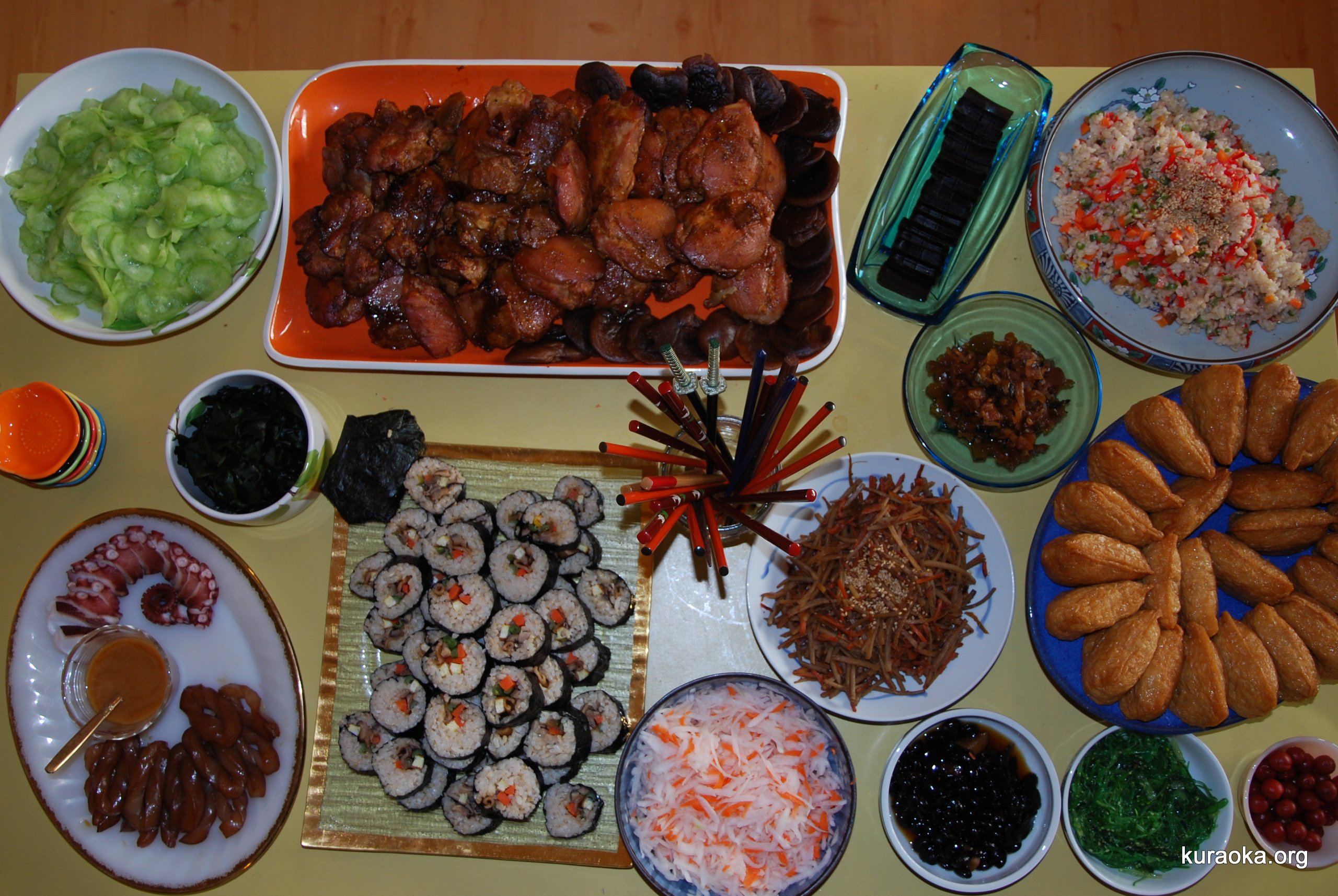 Archived Photos from 2016
Archived Photos from 2015
Archived Photos from 2014
Archived Photos from 2013
Archived Photos from 2012
Archived Photos from 2011
Archived Photos from 2010
Archived Photos from 2009
Archived Photos from 2008
Archived Photos from 2007
Archived Photos from 2006
Archived Photos from 2005
Archived Photos from 2004
Back to the Kuraoka Family main page